Year 13 Movember motivation for men's mental health priority
Mental health awareness is a topic that is sometimes bypassed as people struggle with an "awkward" conversation, but 4 boys in Year 13 are hoping to break down this barrier.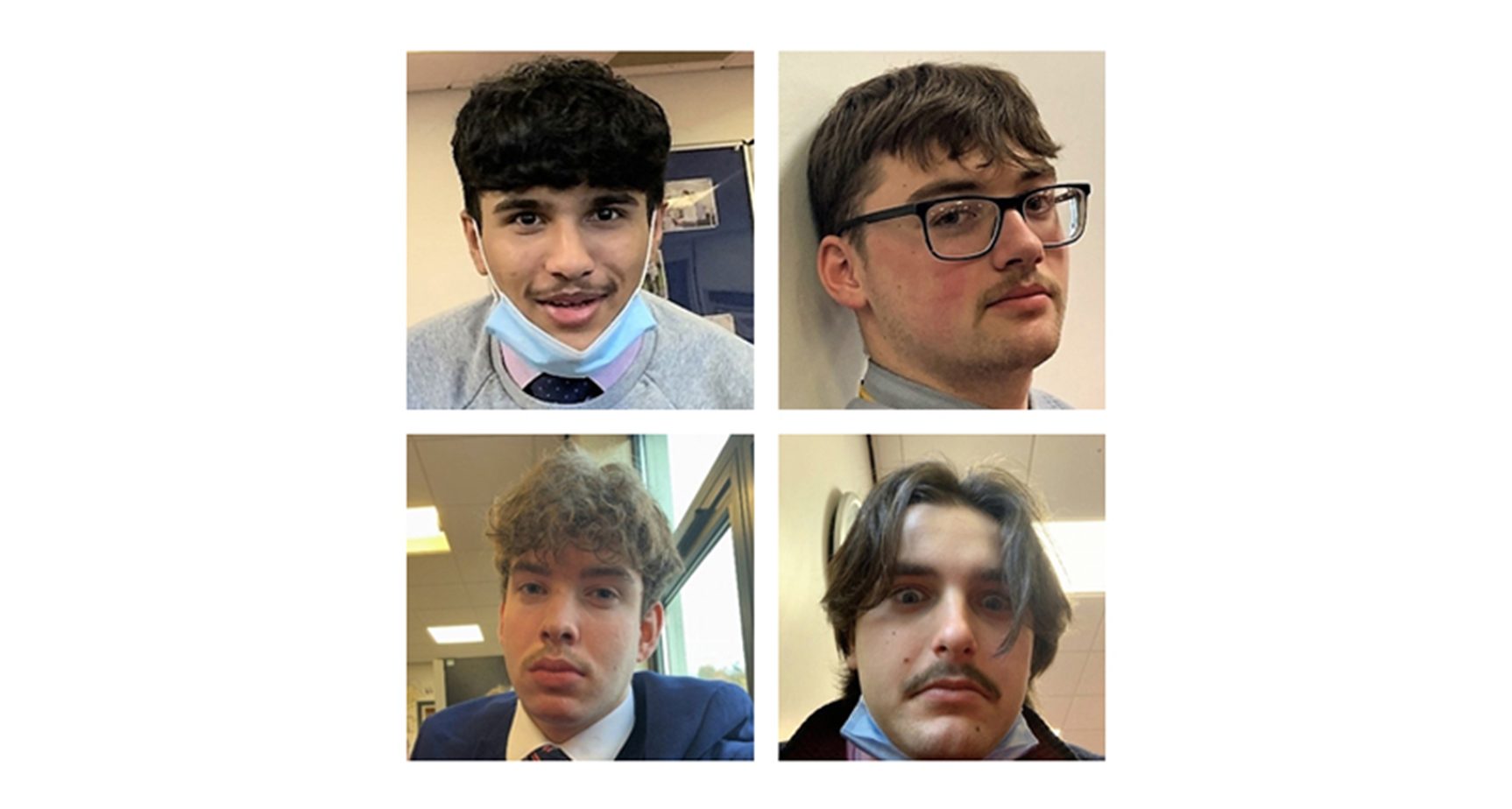 George Wilkinson, Gwilym Tinson, Ben Thomas and Callum Ng, are taking a stand and growing out moustaches this Movember in a hope to bring the conversation of men's mental health to Ripley.
The Movember movement started in 2003 by two friends to raise awareness for men's mental health as well as cancers more common to men – it has gained huge popularity across the world with celebrities like Bear Grylls and Stephen Fry taking part.
George felt it was an important cause to promote, saying he wanted to "get the ball rolling" and talk about mental health more openly. Having personal experiences with this he feels that more awareness and compassion needs to be applied to the subject, and urges people to speak out and know they're not alone.
Gwilym said that growing out a moustache shows "solidarity" with the boys in his year, and says that it's an easily recognisable statement that promotes the charity's cause. He also thinks that regardless of your gender you deserve mental health support, and says that you should always "check on your mates" to make sure they're not struggling.
The boys realised that growing out a moustache is a defining statement which opens up the conversation around mental health, but also thought it was a good way to raise money for the Movember cause. They believe that more can be done to reduce the stigma around mental health, and hope that by speaking out it will encourage others at Ripley to feel more comfortable seeking help for any issues they may be facing.
At Ripley we have links to mental health councillors that are here to help, no issue is too small to talk about as everyone deserves peace of mind when it comes to their mental health.
If you wish to  donate: https://uk.movember.com/mospace/14466481
MIND: https://www.mind.org.uk
Many thanks to Trinity Richardson in Year 13 for the article. Here are a few midway photos – in preparation for the full facial effect to come! Good luck boys…