Thursday 4th March is World Book Day. Ripley English department have busy with pupil writing competitions and sharing #staffshelfies of popular reads on social media. Why not have a go at our #teacherreads quiz?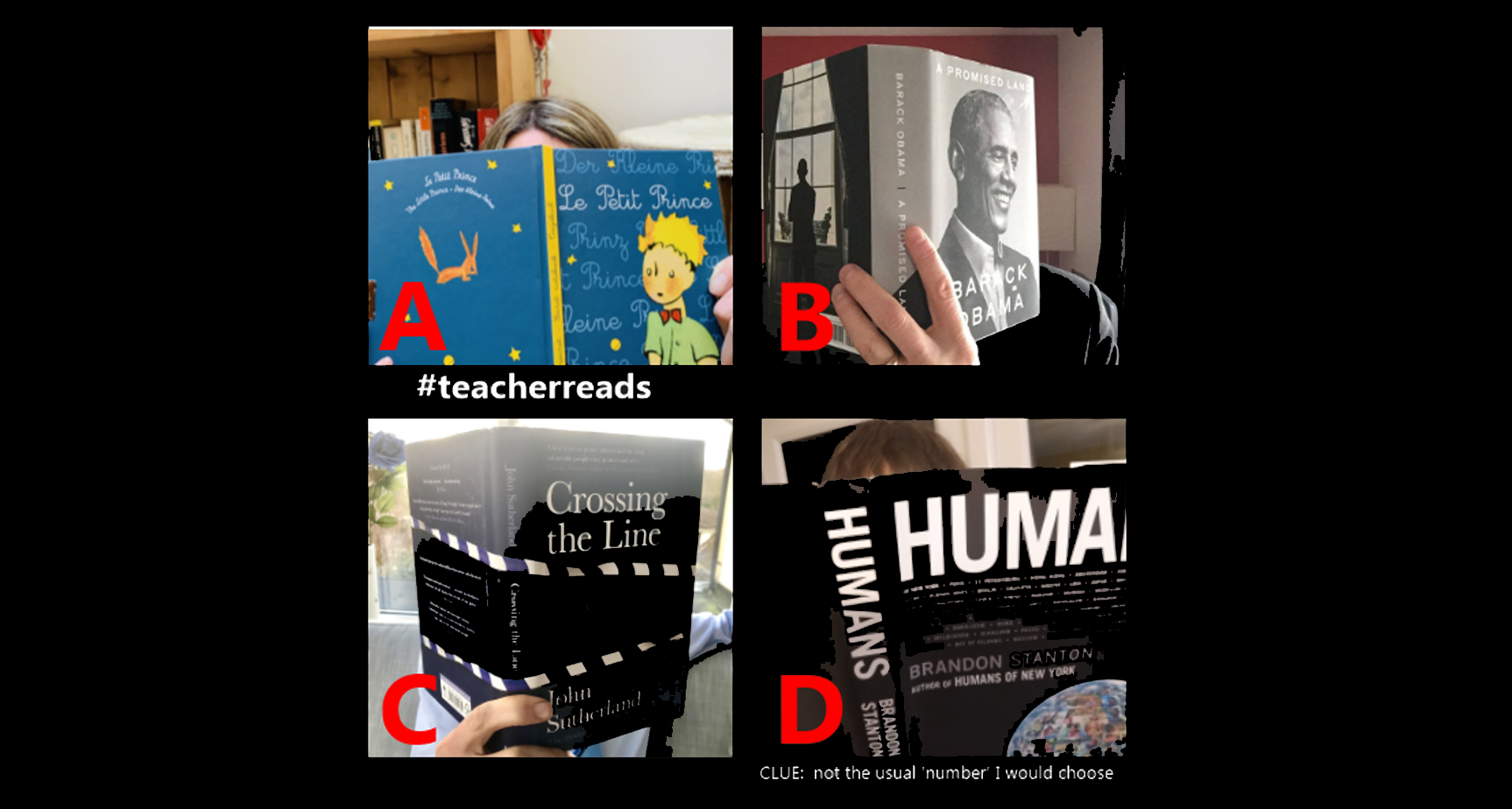 🌍📓🎈
Welcome to World Book Day
Over the last 2 weeks many Ripley English pupils have been busy participating in the enticing writing competitions below.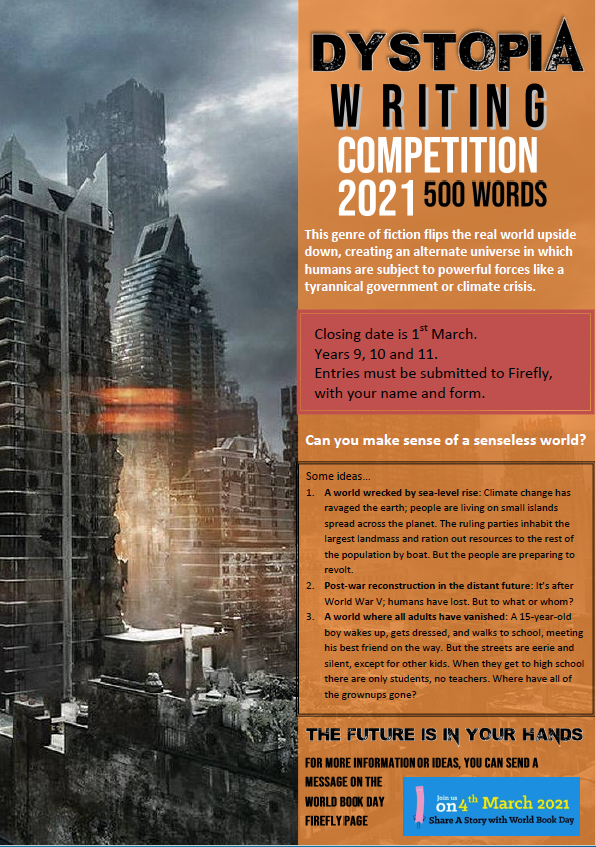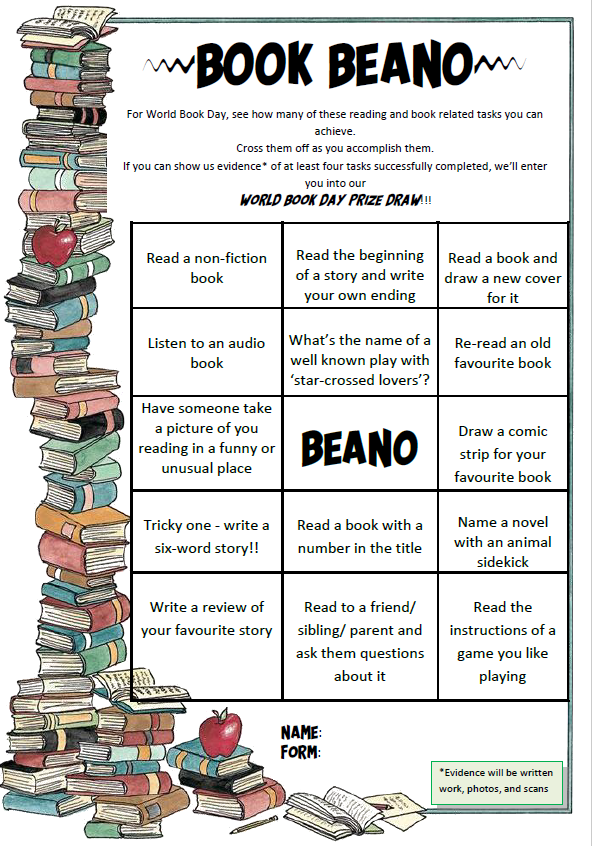 We had some amazing entries and the winners are:
KS3 Beano Thomas B – 8Parker, Rachel R – 8Ellis, Leo P –  7Duckworth.
KS4 Beano Josephine M B – 9Fuller, Milo R – 9Newsham, Abigail W – 9Demetriou.
KS4 Dystopia Writing Competition  Victoria M – 11Pearson,  April P – 0Harris,  Shijany A – 9Vedick
Well done everyone! Prizes to come!
#teacherreads
Can you guess which teacher is behind their most recent read?… some hold clues in book titles so look carefully🤔
 Answers at the end of the day.  #cluesinthetitle #teacherreads