Winning Christmas Designs in Languages
Our MFL Christmas Card Competition winners collected their prizes and MFL goodies today!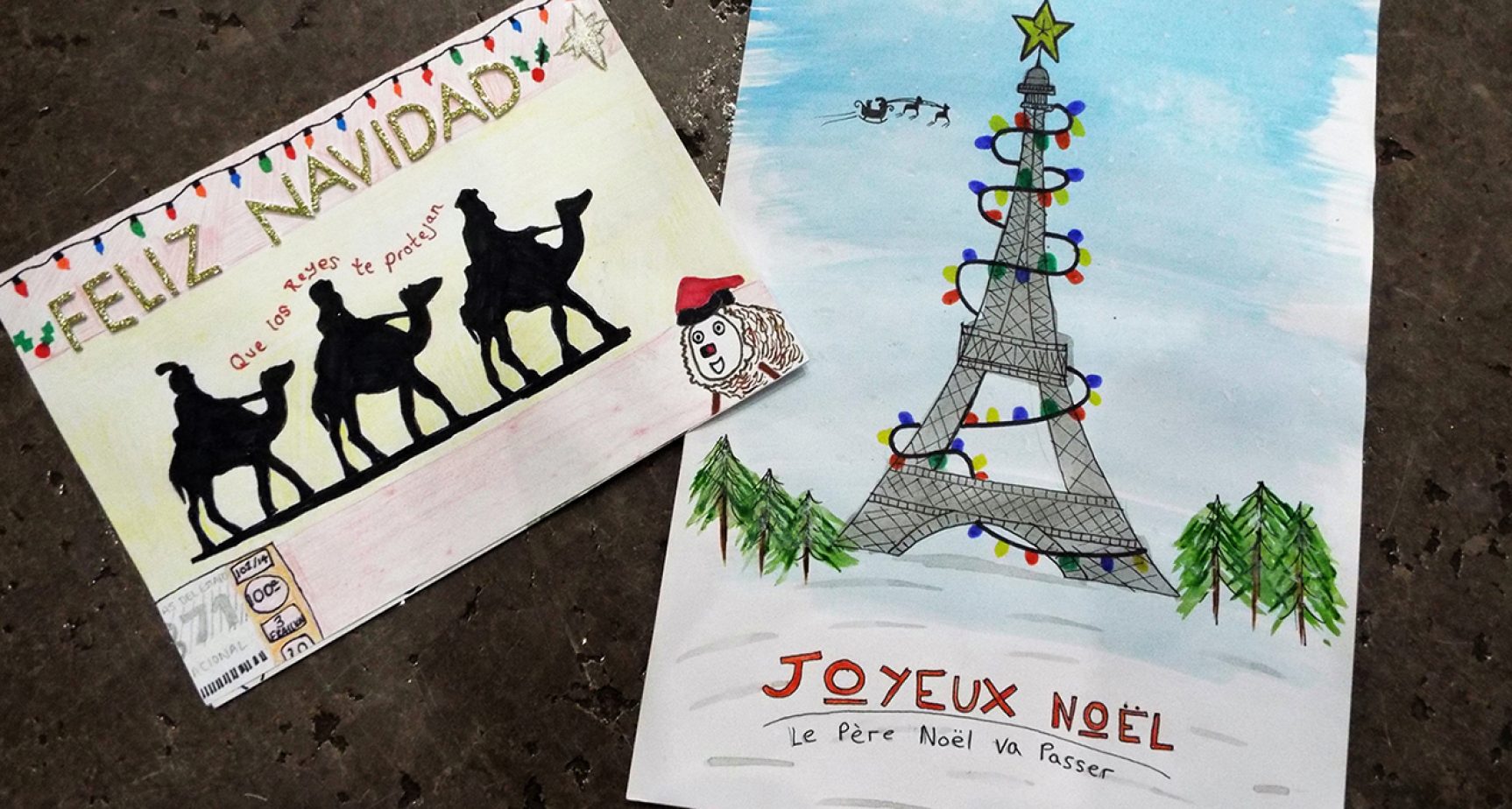 Ripley Languages Christmas Card Competition
Thank you to everyone who took part in the Ripley Languages Christmas card competition. There were so many brilliant entries and it was very difficult to pick just one – so we chose one French and one Spanish! Both winners received their lovely designs printed as a set of cards for friends and family as well as lots of other goodies. We are SUPER impressed with all the entries.
Overall winners are Y7s Matilda (7Maddox) and Daisy (7Potter) 🙌
Runners up received their card in a badge as well as sweet goodies …
These go to Y8s Isaac (8Demet), Jess (8Montgomery), Julia (8Bell), Phoebe (8Monk), Luke (8Demet), Clara (8Allcock) & Nancy (8Monk) and Y7s Aamina (7Baron), Freya (7Potter), Anita (7Bradshaw) and Eve (7Tailyour)!
Everyone who took part has received 3 ripples for their hard work – all shared on facebook, twitter and instagram! 🎄❄️🎅 Have a festive MFL Christmas!
Not all winners were present today – but here are a few photos of some willing to share their spoils  – all the entries below…