Ruby shines for St John's Hospice
We are very proud of Year 8 superstar Ruby-Mae who smashed her personal #100milesinMarch fundraising challenge for St John's Hospice at the end of the spring term.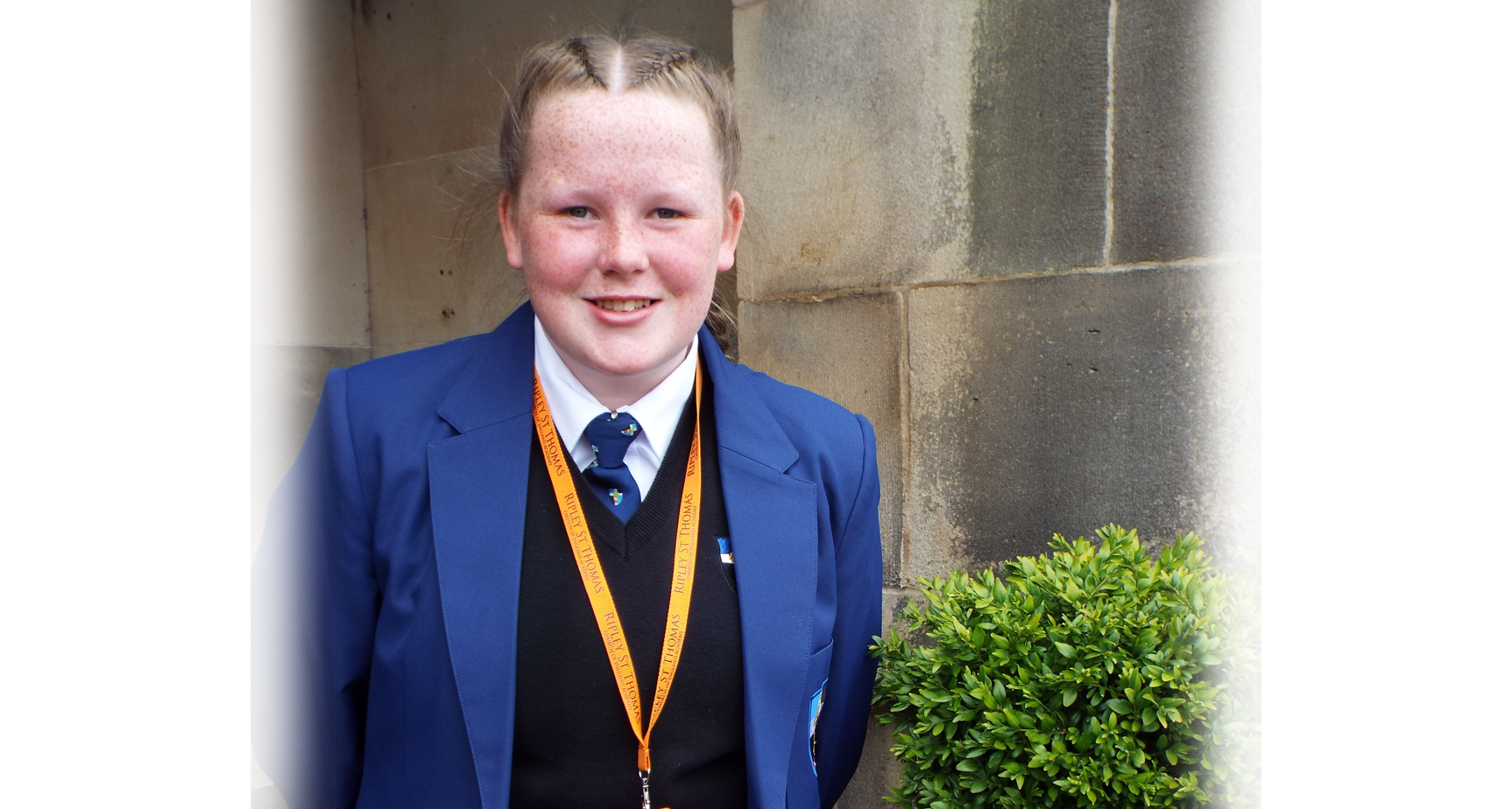 During the February half term, Ripley Sport held an outdoors challenge to cover 25 miles, taking photos of 25 things on the way. Ruby loved this challenge so much it inspired her to take on her own 100 Miles Challenge and she chose St John's Hospice as her charity, being close to her family.
During lockdown throughout March, she joined the St John's Hospice 35th Birthday Club and committed to cycle, run or walk 100 miles in March raising a whopping £1550 + £238.25 Gift Aid so far through her JustGiving page. Congratulations Ruby on reaching 100.8 miles – a wonderful commitment to a worthy cause.
Ruby loves her sport and plays football for Morecambe Ladies and Preston on weekends. As Captain of the Morecambe team we are sure we will see more of her sports achievements in the future.
 "Thank you to anyone who supported me and contributed to the JustGiving page – I really enjoyed doing #100milesinMarch – especially cycling as it really boosted me when I was unable to play football. The furthest day I did was nearly 20 miles to Morecambe prom and back. I now need to think about my next challenge!"
St John's Hospice still need all the funds they can muster so if you would like to contribute, you can help Ruby extend her fundraising target at https://www.justgiving.com/fundraising/tanya-kirkland
If you're interested in joining the 35th Birthday Club (you don't need to be as active as Ruby – you can do anything you like to fundraise!) find out more and sign up at sjhospice.org.uk/35thbirthday