Ripley Sport screen-free half-term is a winner!
Over half term, Ripley Sport set the most amazing #wellbeing activity which encouraged everyone in the Ripley community – staff, pupils and their families - to get out and enjoy the great outdoors, be screen-free and run, walk, cycle 25 miles over the week, and for motivation and fun, look closely for 25+specific things.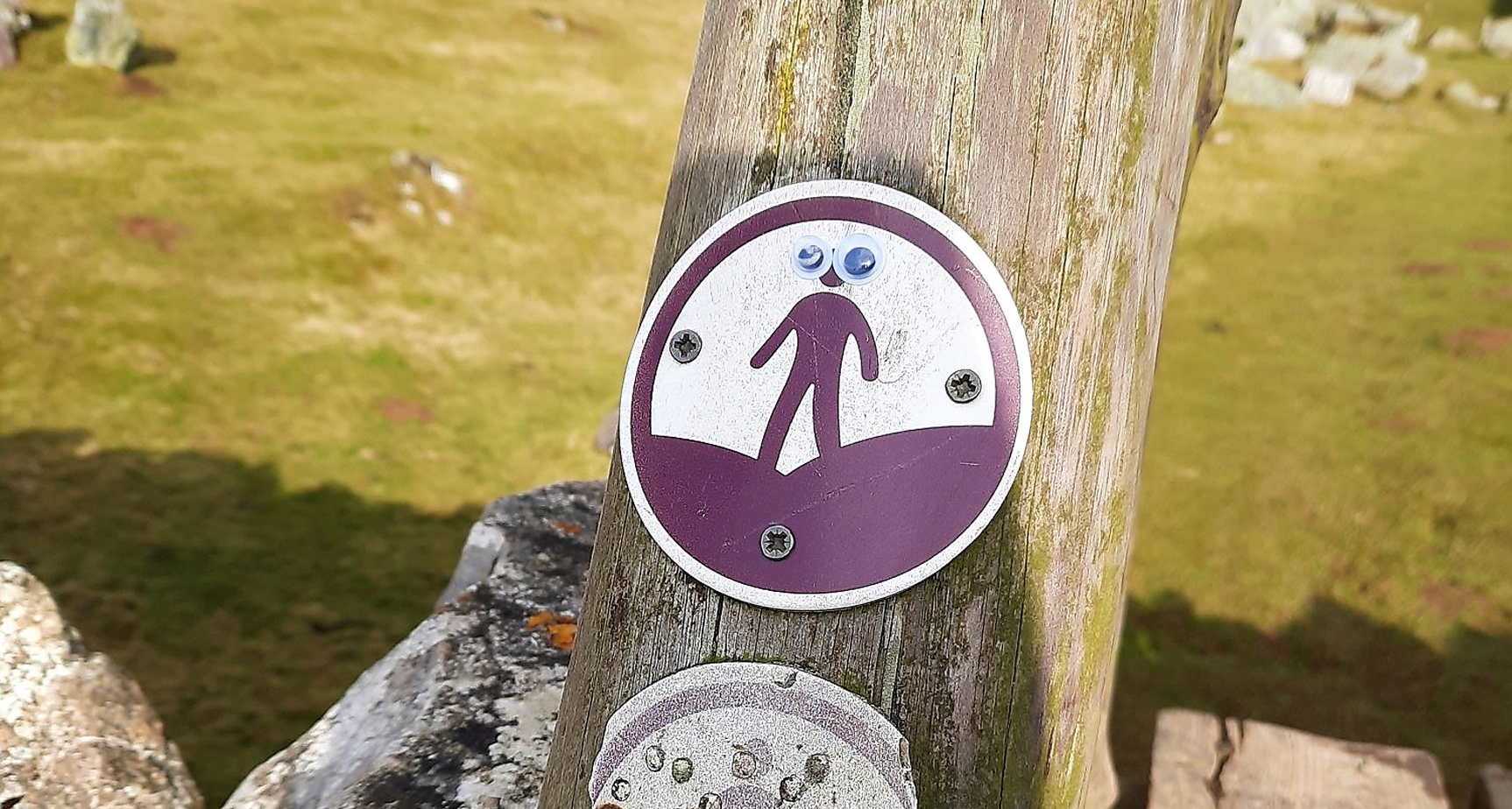 We all had a ball with this and have been amazed at the creative response. Read through some of the comments/photos below from over the week – don't forget to head over to @RipleySport on twitter for more.
One of our pupils, Ruby-Mae , was so inspired by the challenge she is now aiming to raise funds for @SJHospice to walk/run/cycle 100 miles in March – if you would like to help, click here!
Well done to you all, thank you to everyone who tweeted us, a truly amazing selection of photographs, reminding us of just how lucky we are in our surroundings. 🙌
Don't forget to visit and read our Wellbeing Matters page and newsletters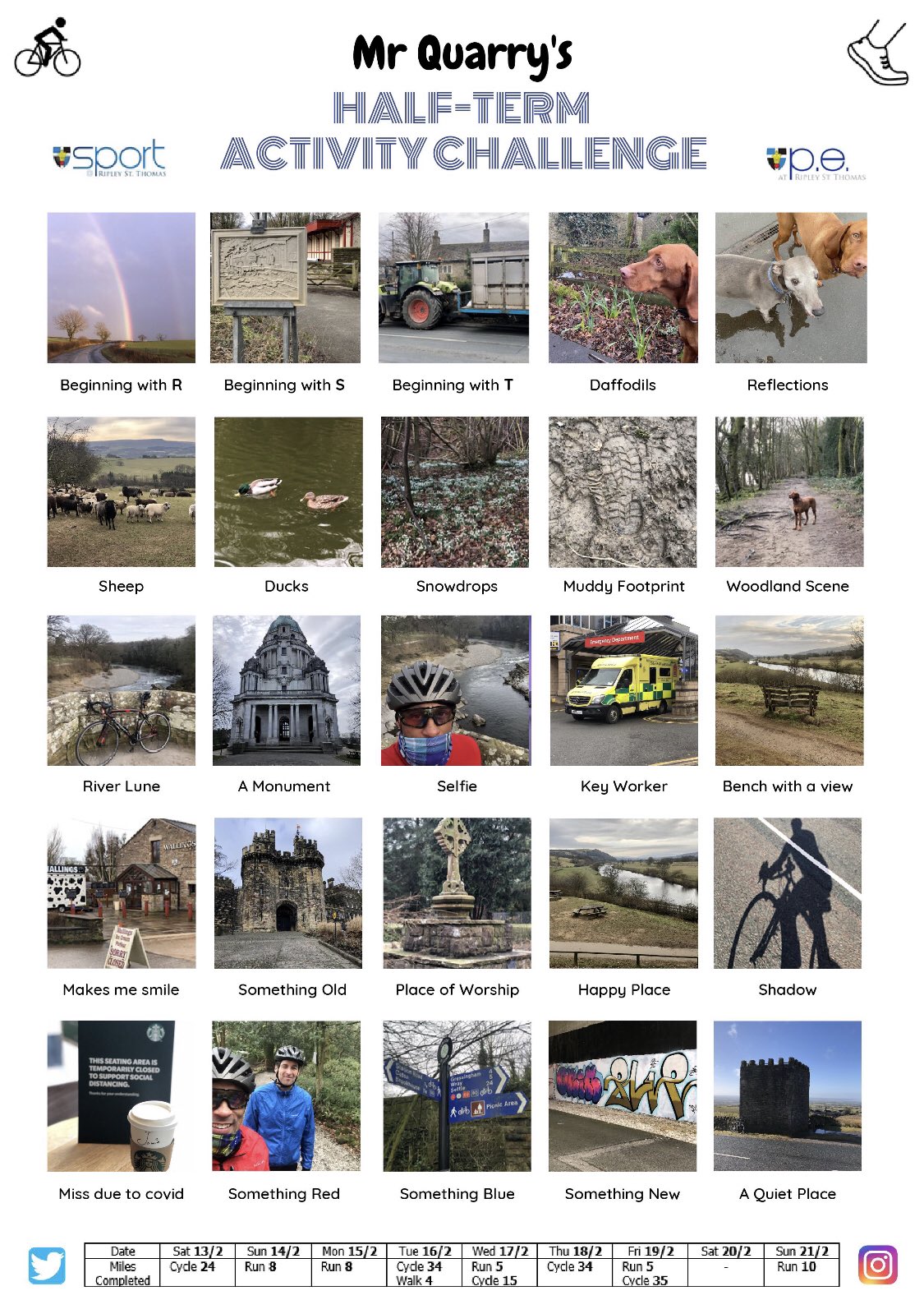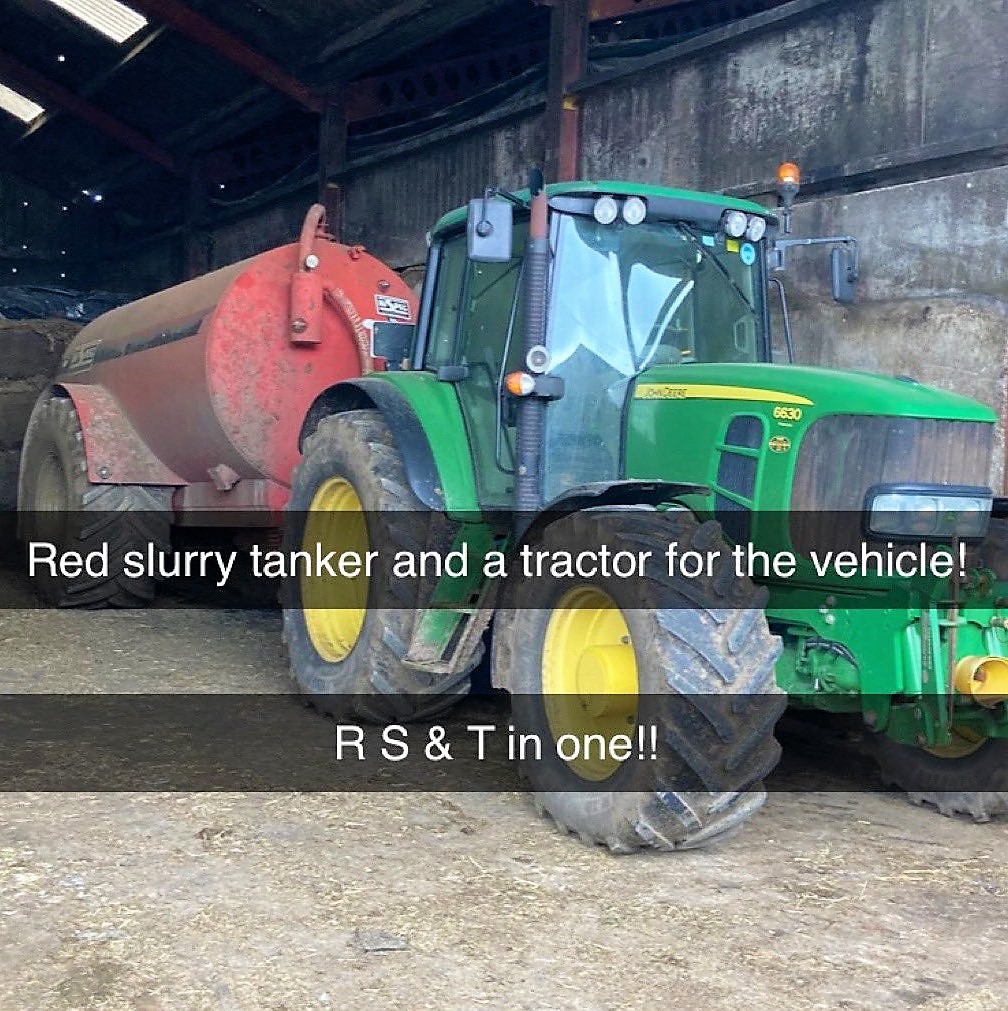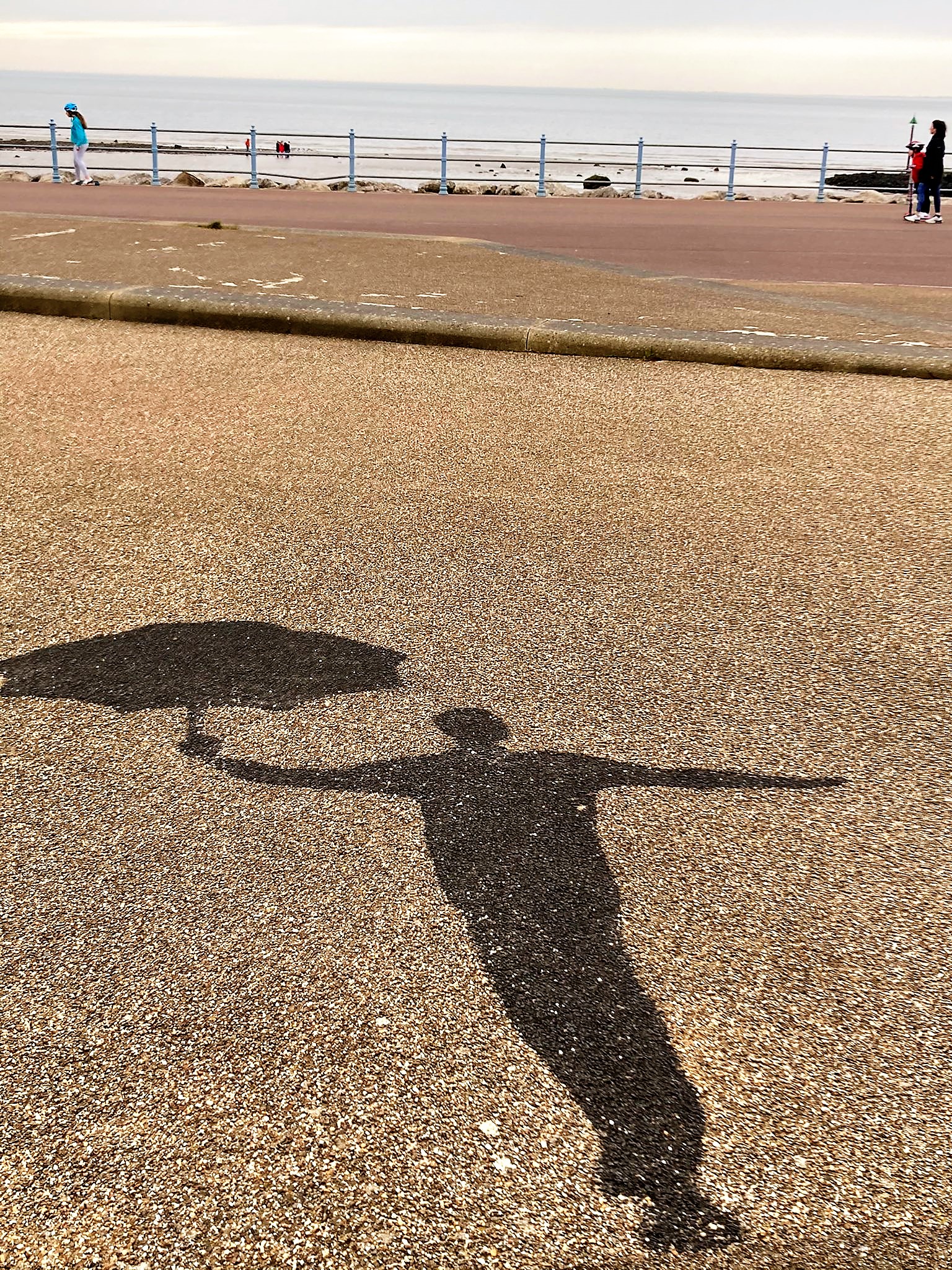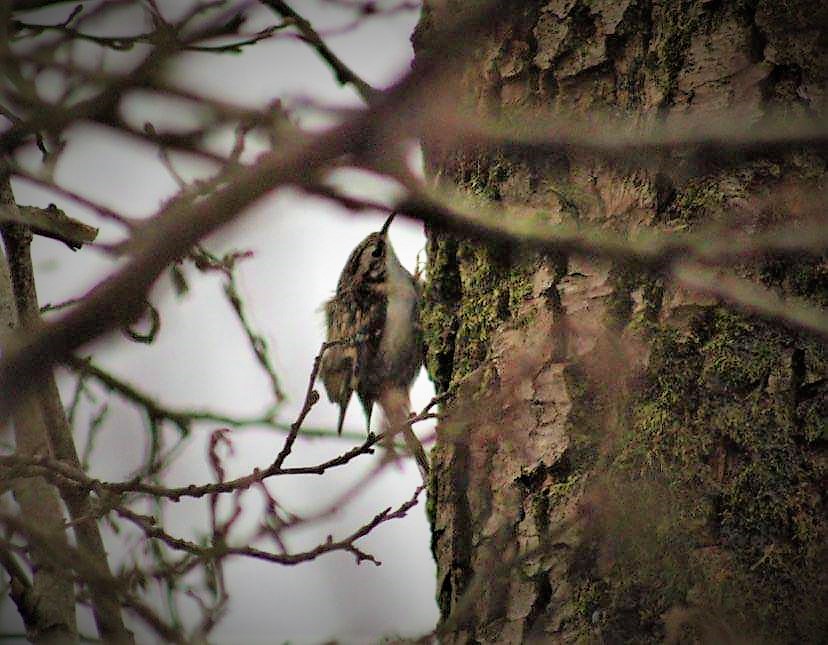 "We finally found some open daffodils! Some new shoots, something beginning with R and a shadow! Just need sunset and clouds in the shape of something. 34.1 miles completed – thank you @RipleySport we have all thoroughly enjoyed the challenge – even Bob the Dog!"
"Today's walk was a windy one along the canal – Reggie fell in (dog). Grand total currently stands at 24.17, just another mile left!
Well that's it @RipleySport @ripleystthomas 25.76 miles completed… no mishaps for Reg on the last 1.59m – Molly thoroughly enjoyed it – just what was needed."
"Ru has set herself a challenge. After this week's half term challenge she is inspired to complete 100 miles in March – run, walk or cycle raising money for @SJHospice that are in desperate need due to COVID. Please donate – every little helps!"
"Isaac and family loving the @RipleySport half term challenge!"
"@RipleySport thanks for this challenge, it's kept Ella active all week"
"Thanks RipleySport for the half-term activity challenge. Screen-free, plenty of fresh air, outdoor exercise and photos of things that you forget are even there! #wellbeing"
"Half term Ripley active 25 mile challenge completed with a total of 33.5 miles done and all pictures taken by Zara in year 7 @RipleySport"
"Clara's last few photos – a sunset, my happy place (swimming!), something red and a place of worship! 26 miles completed, thank you for the excellent challenge @RipleySport"
"Just over 8 miles to cover before Sunday for Sam's activity challenge – he had a great lunchtime walk ticking off R-Robin, S-Starlings, T- Treecreeper"
"After today's walk we have reached 27.3 miles.
All photos taken… some a challenge!
But what a great idea to keep us active over half term. Matilda is still planning another long cycle ride tomorrow, fingers crossed for good weather! Thank you @RipleySport @ripleystthomas"
"M managed a very muddy 14 miles cycle on Friday, a short 1.6 miles walk on Saturday and another 3.3 miles walk today. Her total for the week is 46.2 miles.
Cycling is a lot faster than walking! 😀"
"Thank you @RipleySport for the fab half term challenge. Lots of walking and pram-pushing 25.2 miles completed in various conditions and most photos collected #old #daffodils #sculpture #smile" Mrs Benter
"Ripley Sport Half term Activity Challenge completed – 39.6 miles in the bag. So lovely to have some screen free time this week and get outdoors. Credit to Miss Western for her epic achievements too!" Ripley Food