Ripley ITT Trainees on course
Ripley ITT trainees will finish their placements here at Ripley at the end of the summer term and are looking forward to their new future careers.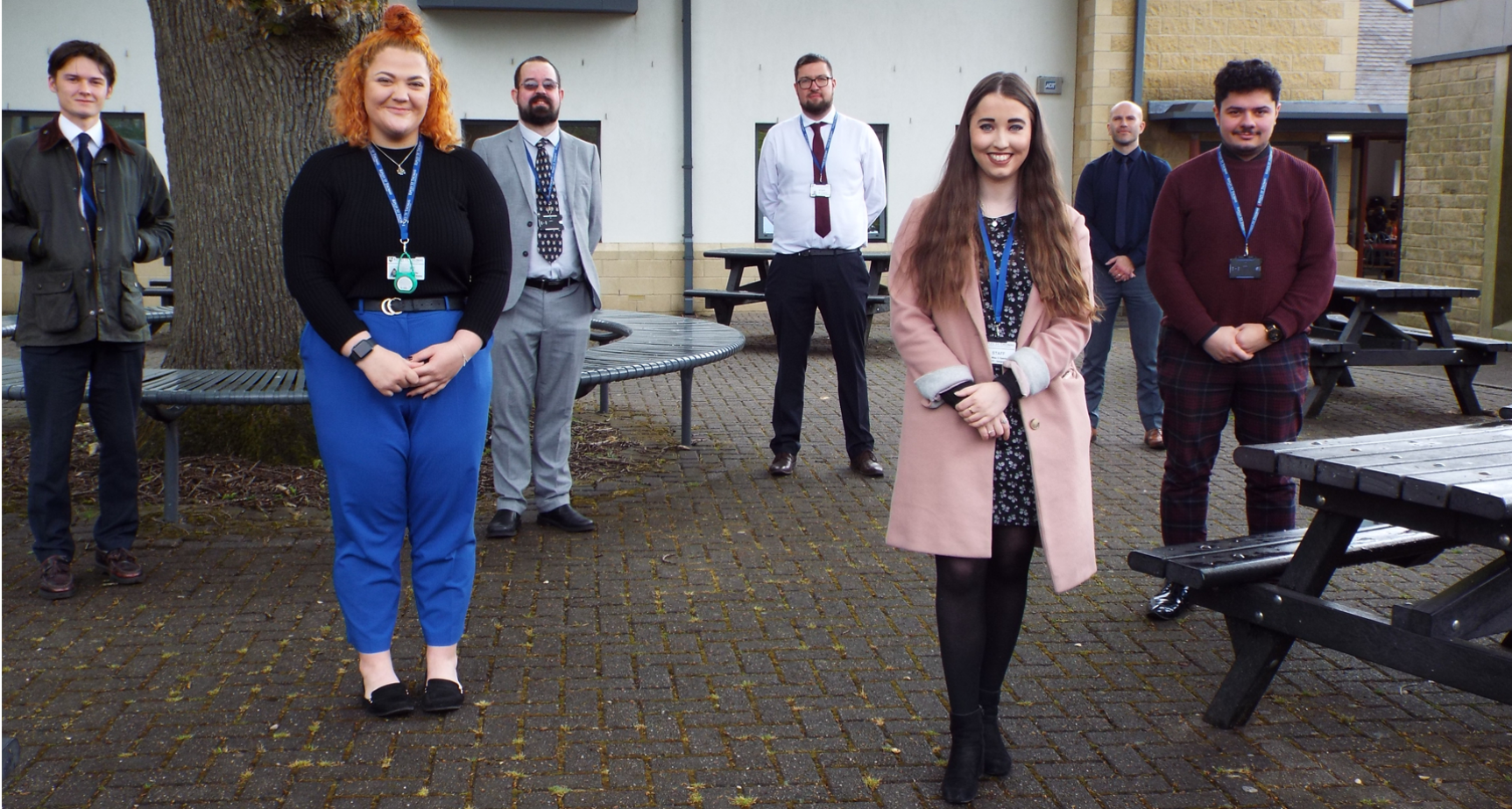 Departments have welcomed them all into the Ripley community and feel very lucky to have worked with them. Our trainees have been able to continue their training with minimal disruption this year and have had a broad and varied experience. We wish them all success and happiness in the future.
Would you like to teach? Looking for a change of career? Teacher training opportunities are still available for September across a range of subjects – for further details please go to:
www.ripleyitt.co.uk or email ITT@ripley.lancs.sch.uk
The photo shows from left to right:
Mr G Edmondson (Music), Miss A McKay (Drama), Mr A Manderson (Computer Science), Mr P Duigenan (Maths), Miss G Spencer (Geography), Mr D Leighton (English) and Mr J El-khamlichi (Science).