Ripley commemorates the life and work of HRH The Duke of Edinburgh
This week, on hearing the sad news of the passing of HRH The Duke of Edinburgh, Ripley St Thomas Church of England Academy staff and pupils have looked back during worship and form time at his lasting impact on schools through the D of E Award scheme.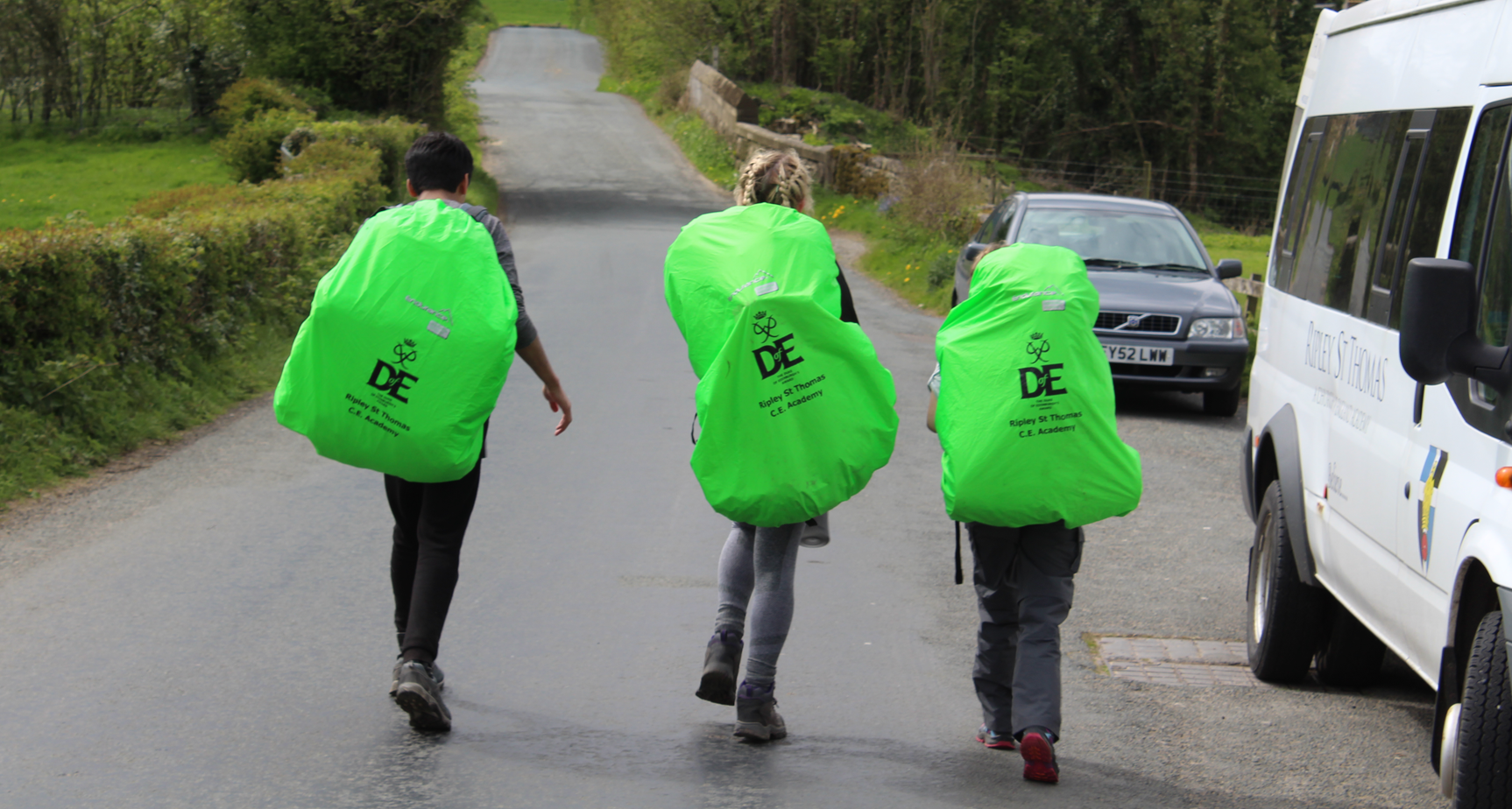 The Award builds great resilience and confidence in young people, encouraging creativity and empowering them to develop the skills they need to make the most out of life. Ripley is one of the largest providers in the North-West and the service element of the Award in particular is very much a part of Ripley's values and ethos. The scheme has been running for over 10 years at Ripley and attract on average 175 participants undertaking Bronze and Gold levels each year.
Principal Catherine Walmsley said, "We are very proud of our Duke of Edinburgh provision – our participation and completion rates are incredibly high and we have a dedicated team looking after this important part of our offer, supported by volunteer members of staff. Our students gain a huge amount from being part of this award in terms of leadership, service and resilience. It has been a privilege for many of our gold award recipients to visit the palace in recent years alongside Chris Hale, our Duke of Edinburgh manager, and many will have fond memories of meeting Prince Philip and being presented with their awards.  We look forward to being able to open up our provision once we are allowed to, so that our young people can once again enjoy the special legacy that HRH The Duke of Edinburgh has left for them". 
Pictured from left to right are Principal Mrs Catherine Walmsley, Chaplain Michael Reynolds who welcome newly appointed Vice-Principal Mr Ed Goddard who joins the school from St Christopher's CE High School in Accrington where he worked as Senior Assistant Principal for the past five years.  Mr Goddard will be taking on responsibility for Curriculum, Standards and Achievement at Ripley.
Mr Goddard commented: "I am thrilled to become a part of the long tradition of holistic education with learning taking place both inside and outside the classroom that Ripley St Thomas upholds. It is clear the Academy is particularly proud of its long association with the DofE programme. The DofE is one of The Duke's most remarkable achievements and will be a lasting inheritance here at Ripley as pupils continue to benefit through their participation in the programme."