Ripley Combined Cadet Force enjoy their outdoor freedom
It was lovely to see Ripley Combined Cadets out in the school grounds this week undertaking exercises.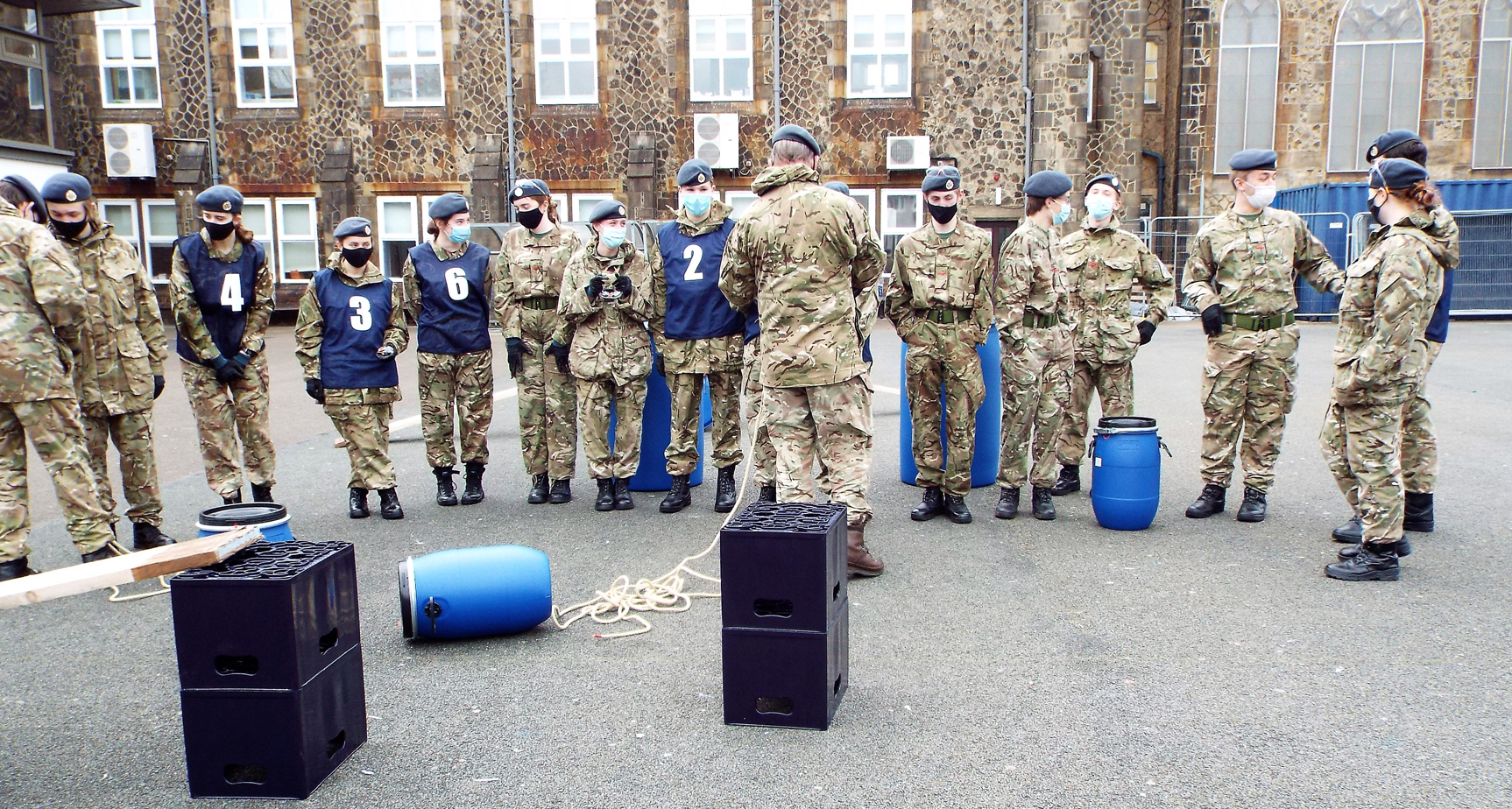 Year 9 Cadets enjoyed the fresh air of the Outside Chapel with Acting Pilot Officer Atkinson and Pilot Officer Hale 'ration-tasting' – getting a feel and taste for expedition food!
The menu was enticing – no bush tucker trials here – more like Chicken Curry and Pasta and Bean salad. Feedback was encouraging  "that is really nice actually – I can't believe it came out of a packet" – whilst Pilot Officer Hale recommended the 'All Day Breakfast' as a popular choice!
Over in the quad, Year 10 and 11 cadets were put through their paces by Warrant Officer McAllister undertaking a Health and Safety task, giving them set instructions to clear and manoeuvre obstacles safely, tie off ropes and run through pre-safety checks accurately.  The groups worked really well together with nominated team leaders, sharing responsibilities and demonstrating new-found knowledge.
Would you like to join?
Cadets are now able to meet regularly again after school and we are looking for new Ripley pupil recruits from Year 9 upwards.
Email ccf@ripley.lancs.sch.uk for an application form or collect one from the medical room at break or lunchtime.
If you are currently in Year 8 and would like to apply for starting in September, please grab a form, complete and hand it in as soon as possible so we can plan numbers.