Pupil Drop-ins to support wellbeing
We continue to try to refine our systems and offer pupils, their parents and staff, support in lots of different ways during these difficult times.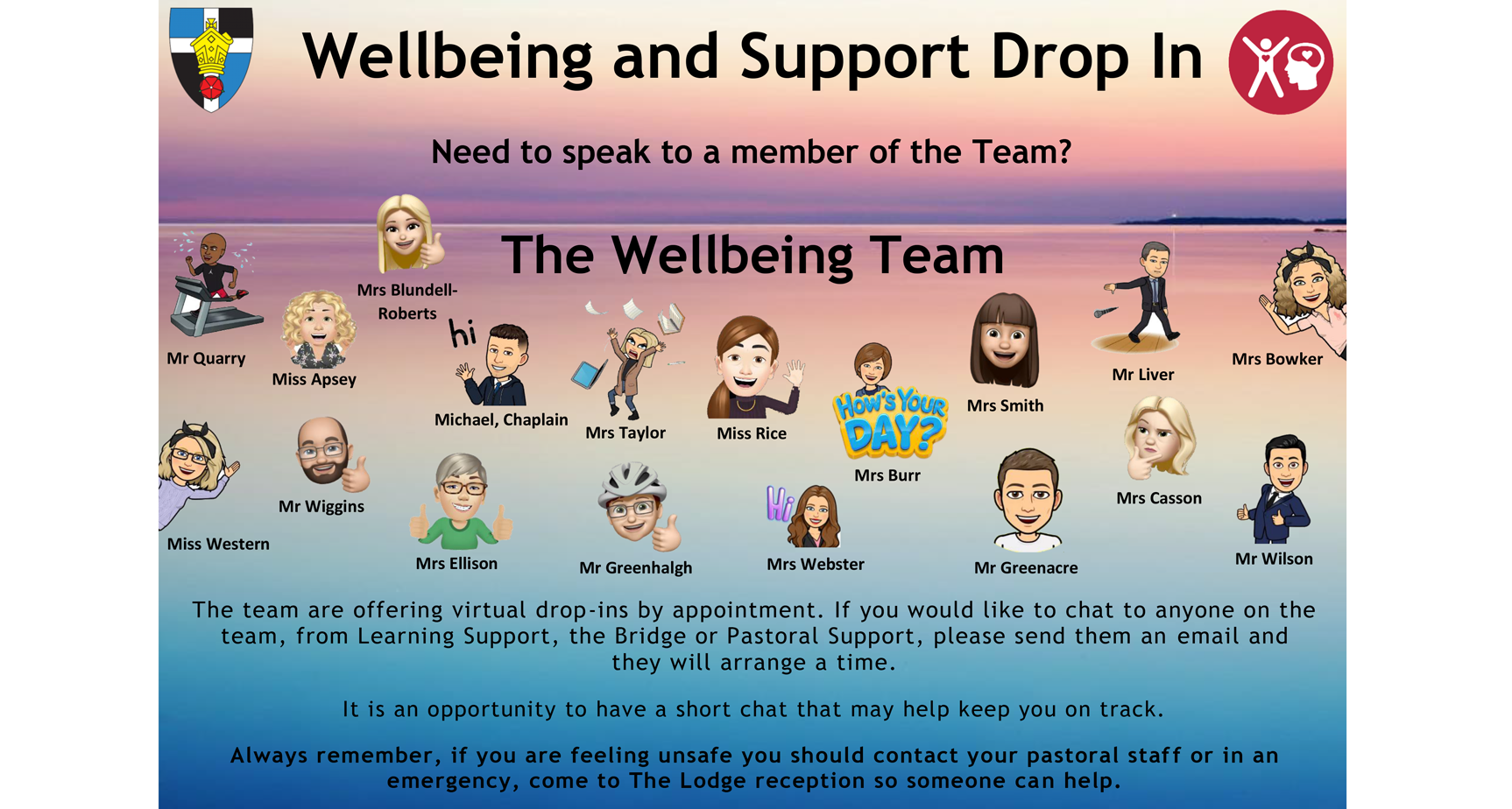 Remote drop-ins for pupils
Mrs Casson has recently written to all parents regarding our new Wellbeing bite-size remote drop-ins for pupils where pastoral, learning support and Chaplain Michael have the the opportunity to clarify and check anything of concern.
In order to organise a drop-in, pupils should use their email address to contact the person they think will be able to help them. This colleague will then organise a TEAMS login and send to the pupil for a specified time. The session will be no more than 20 minutes –  if more support is required then the colleague will organise follow-up contact.
We should stress that this is not an on-demand service and it may be the following day before colleagues have an opportunity to set up a session. If there are any safeguarding issues please contact pastoral staff or pupils can report to the Lodge reception at School for assistance.

We have also started to produce fortnightly Wellbeing Matters newsletters – one week aimed at staff, the following week pupils – packed full of articles to keep our mental and physical health on the straight and narrow in these difficult times.
Head to the Wellbeing page every second Thursday for PDFs and lots of information!