Outstanding contribution recognised on Founders' Day
Our school was opened on July 14 1864, and so we are 156 years old today. We were unable to have our usual Founders' Day celebrations but a special event has been held to celebrate the outstanding contribution made by four members of staff during the time of the Pandemic.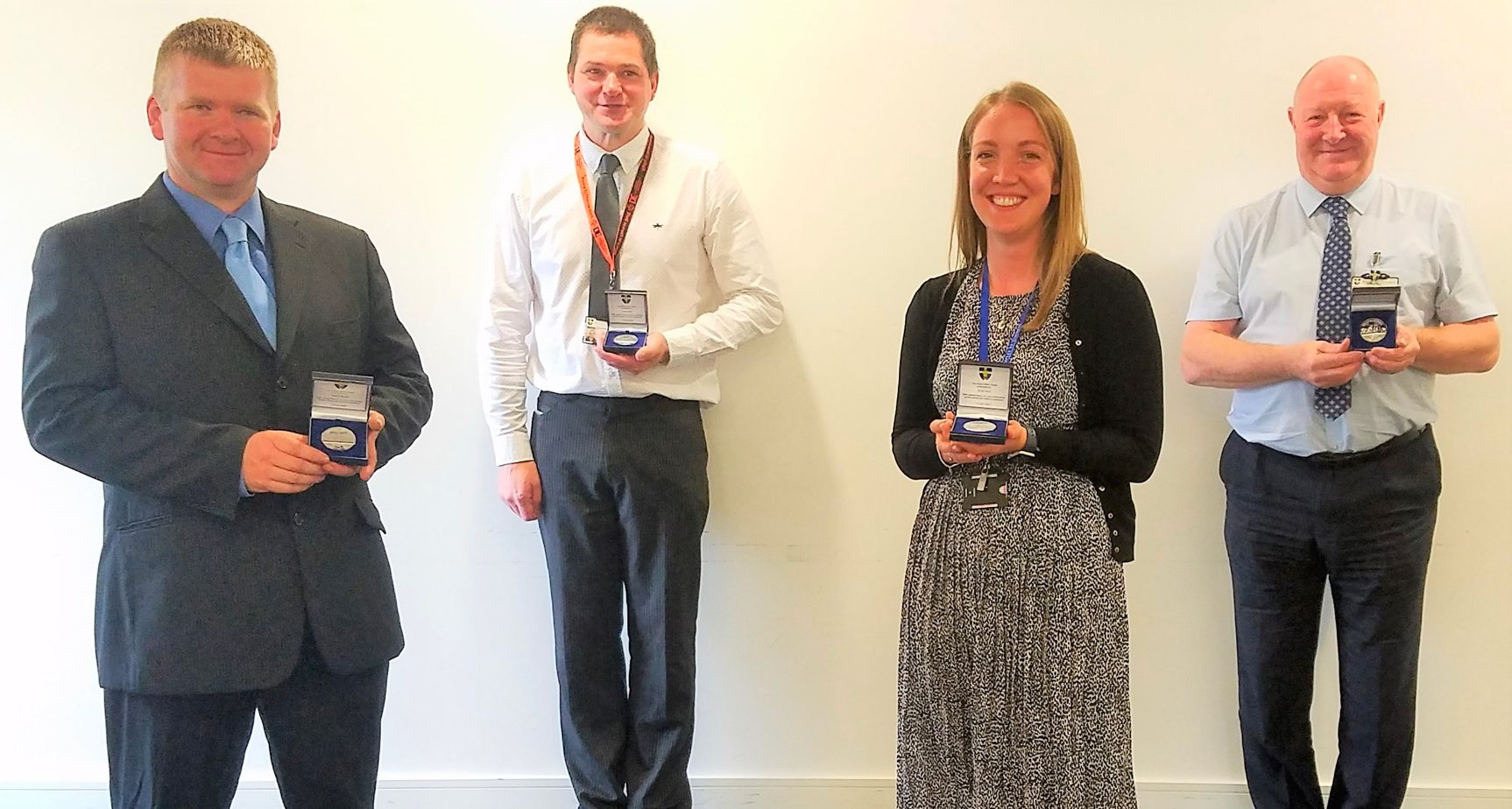 These four – Vicki Bell, Mark Bush, Chris Hale and Steve Walton – have embodied the Ripley spirit over these past months and have gone the extra mile in a whole range of ways to keep the school going and to support our local community and local NHS.
Vicki, Mark, Chris and Steve were presented with a Ripley Medal by Mrs Garnett, Chair of Governors, in honour of their dedication and their contribution.
We are enormously grateful to them and enormously proud of them!