Operation Gratitude co-operation from the Co op and Booths
We would like to thank all the local businesses who have donated towards our #OperationGratitude project so far. Your kind contributions really do make a difference to the staff at the RLI who have surprises to look forward to weekly, all ably and fairly distributed around the departments by Bay Hospitals Charity team members, Judith and Christine.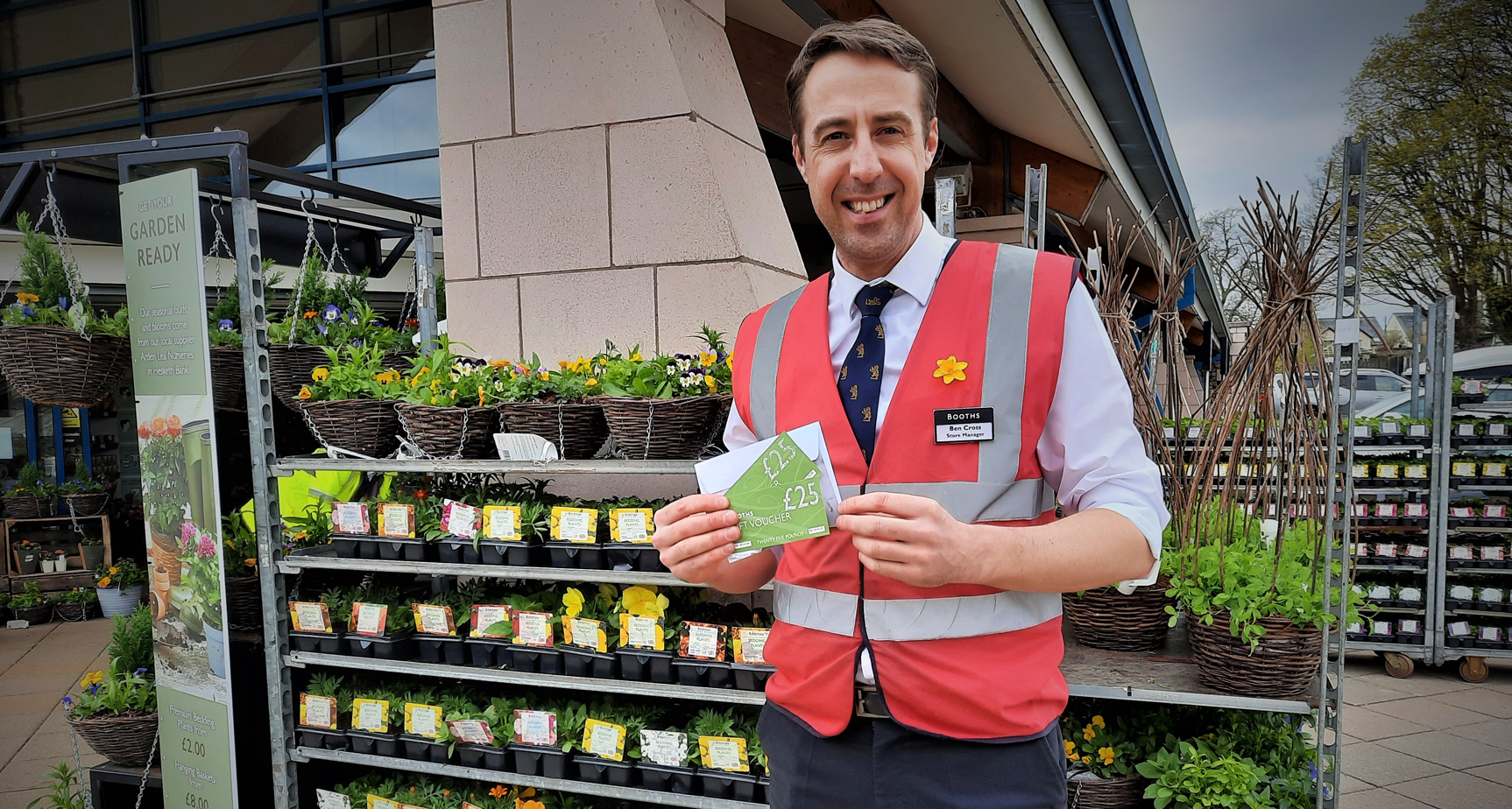 This week two more local supermarkets happily joined the Operation Gratitude contributors list. We were able to handover £200 worth of Co op branded goods from crisps to water to sweets and other healthier snacks. All came from the Quernmore Road store in Lancaster so we are sending a huge shout out of thanks to Paul Wiggins, Store Manager and his team, together with Louise Ash, Member Pioneer.
Louise Ash Member Pioneer for Heysham said:
"The whole team were thrilled to be able to help with this project.   The work carried out by every member of the hospital's staff has been so appreciated by the community during these difficult times.  You gave us a way to pay them back and show how grateful we all are."
We were also thrilled that Booths at Kirkby Lonsdale were able to make a voucher donation this week too. Ben Cross, Store Manager said it was a worthy cause which they would support.
Sarah Taylor, Operation Gratitude Coordinator for Ripley St Thomas said:
"We are hoping that now local shops are beginning to open their doors, they might be interested in becoming part of the project in some small way – any donation big or small really does make a difference.
If you would like more information please email operationgratitude@ripley.lancs.sch.uk or go to
https://ripleystthomas.com/operation-gratitude-launches-can-you-help/
Photos show Judith Read and Christine Metcalfe happily receiving the goods from Co-op on behalf of Bay Hospitals Charity and Booths Kirkby Lonsdale Store Manager Ben Cross donating their vouchers.