Meet the Sixth Form Student Leaders for 2020-21
We are really happy to introduce our Student Leaders in Sixth Form for this academic year. Trinity Richardson, our Sixth Form reporter and a Student Leader herself, talked with the group this week.
Although this has been a difficult year for everybody, with unknowns not only in regard to our current education, but also our futures, either in universities, apprenticeships or employment, the Sixth Form Senior Team for this year hopes to continue the legacy of charity and community created by earlier years.
We aim to put a new foot forward in these uncertain times and be a constant reassurance to younger people.
Regardless of the challenges year group bubbles create, the team hopes to have as much interaction with the main school as possible, allowing ourselves to act as mentors and give advice we wished we had received when we were younger.
We hope to act as a symbol of hope and normality, regardless of how unusual it may all be, and just remember that even with masks on, we are still friendly, smiley faces you can rely on.

Trinity Richardson

–

Sixth Form Reporter and Student Leader
Senior Soundbites…

"I've always looked up to the senior team since I was in lower school, I wanted to be able to reflect this admiration through improvements we can make in this years Senior Team" Mia Powell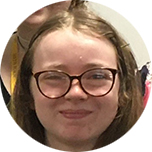 "Coming from a different high school to Ripley, I can bring a different perspective to make the school more inclusive and welcoming for others that were in the same position I was" Natalie Shuttleworth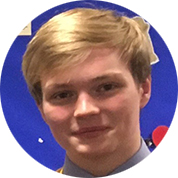 "I find leadership opportunities exciting and try to include myself in as many school activities as possible so believe I'm a good representative of the Ripley community as a whole" Daniel Hilton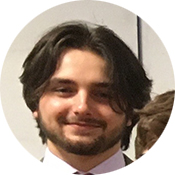 "Joining the team I am keen to take on new responsibilities and help improve the school environment through promoting the traditional values Ripley holds. I also hope we are able to engage with the wider community as a whole and support those who may be vulnerable"  George Wilkinson