Over the last two weeks of a challenging term, we have enjoyed taking part in some fun activities throughout school - many in support of several local charities and/or pursuing activities spreading kindness. This is a long post - prepare to scroll!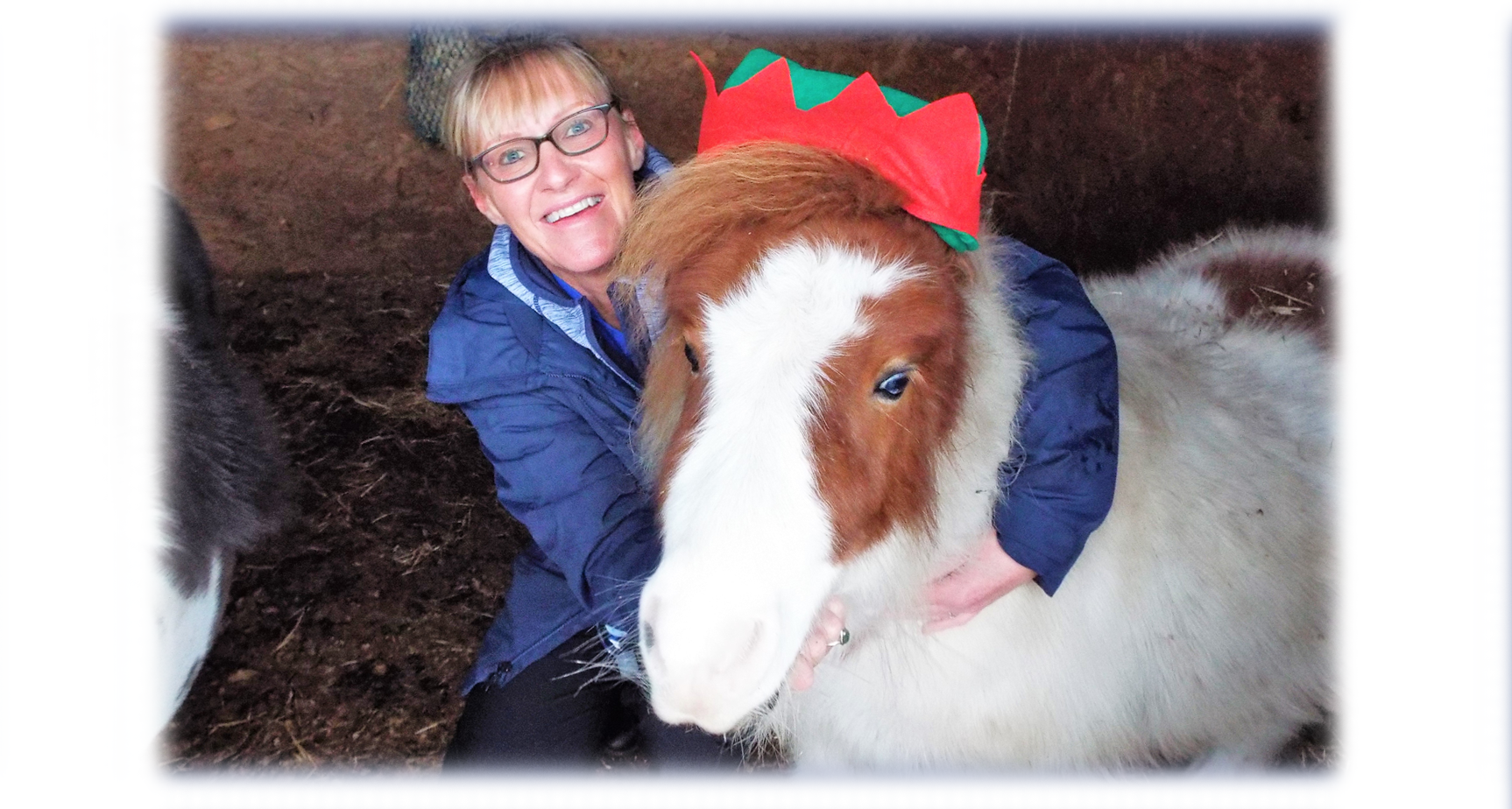 Local Charity Activity Weeks
Ripley PE Department were the first to be off their marks with The Mental Elf and Reindeer Rush initiatives…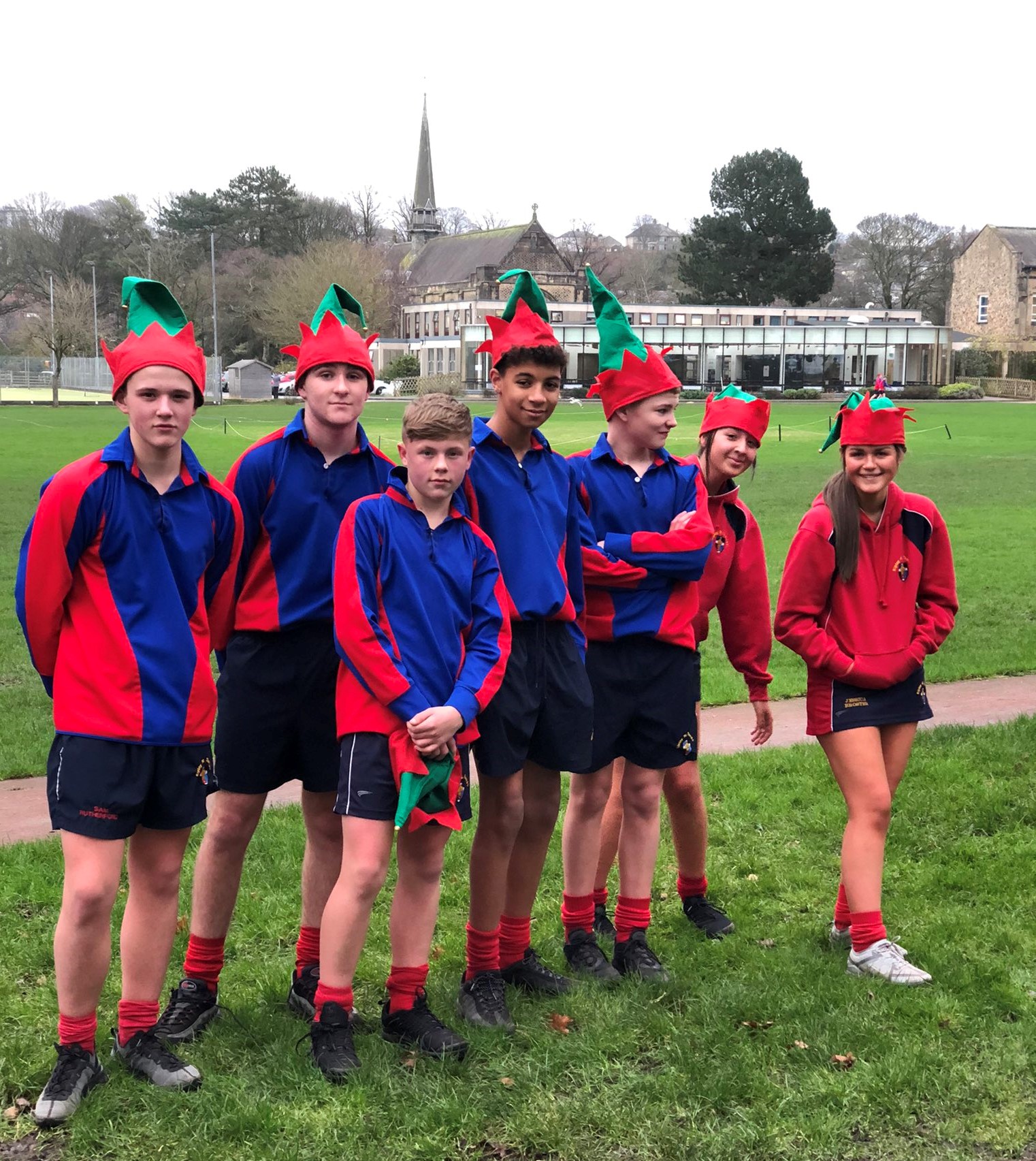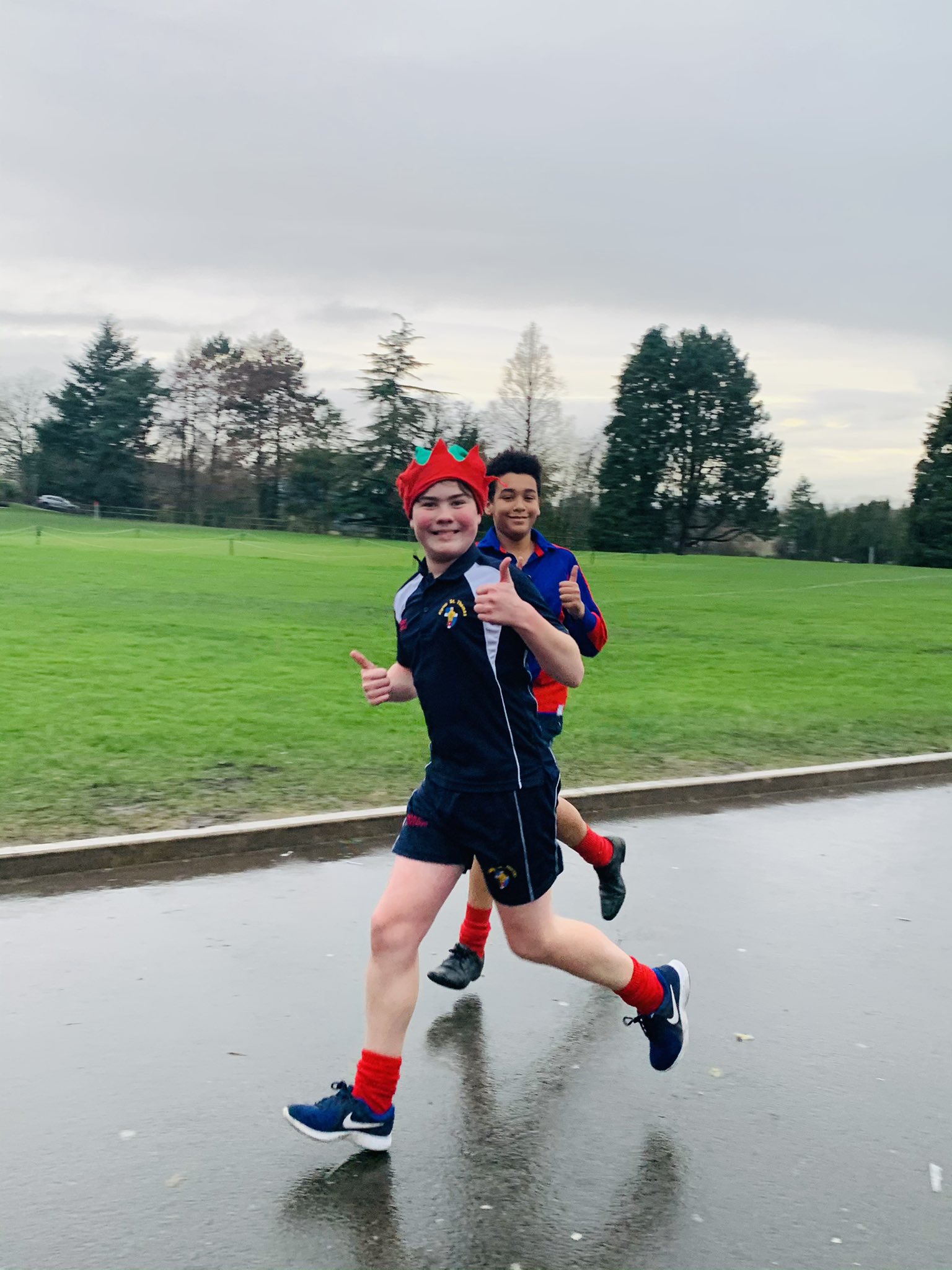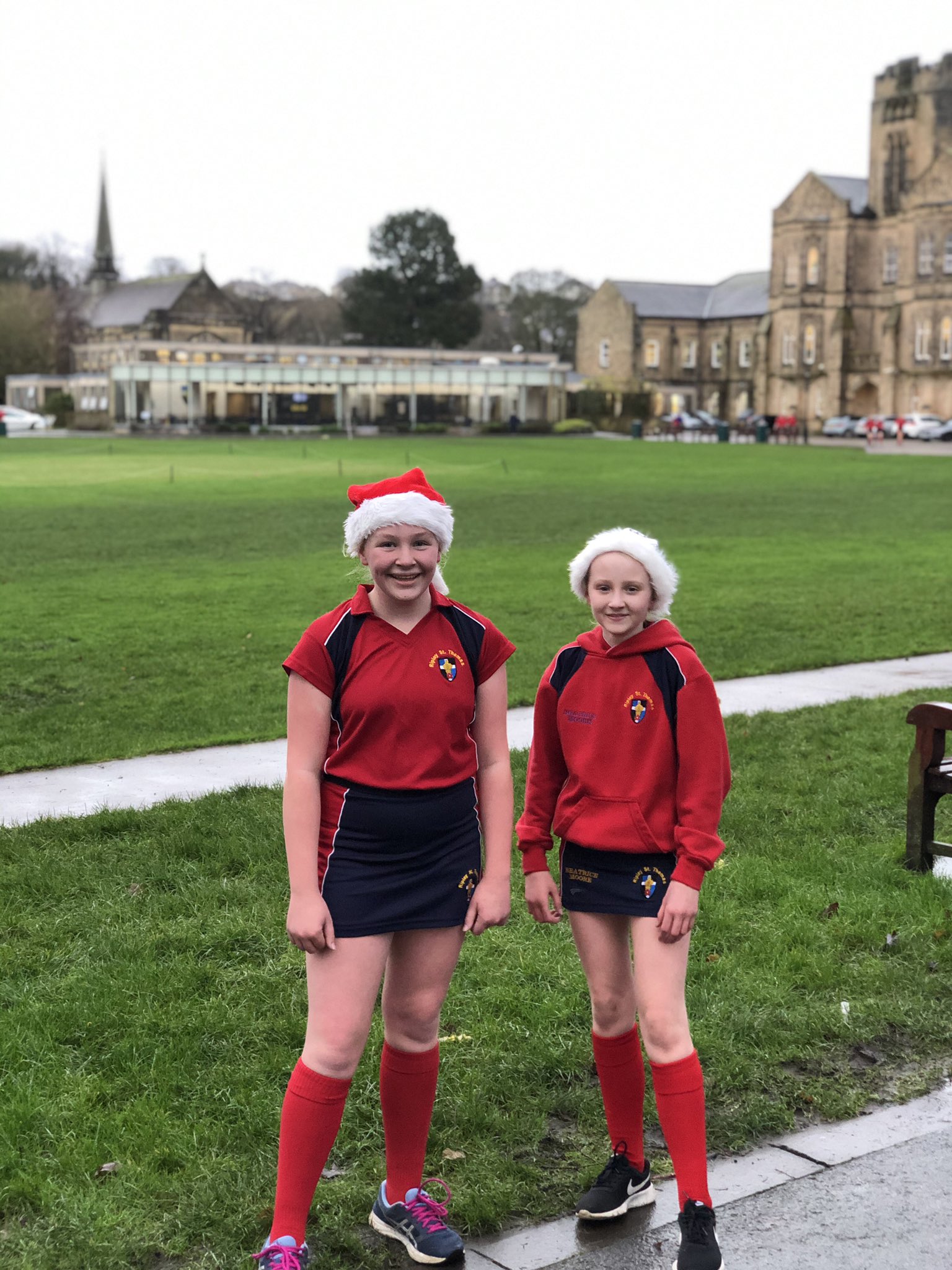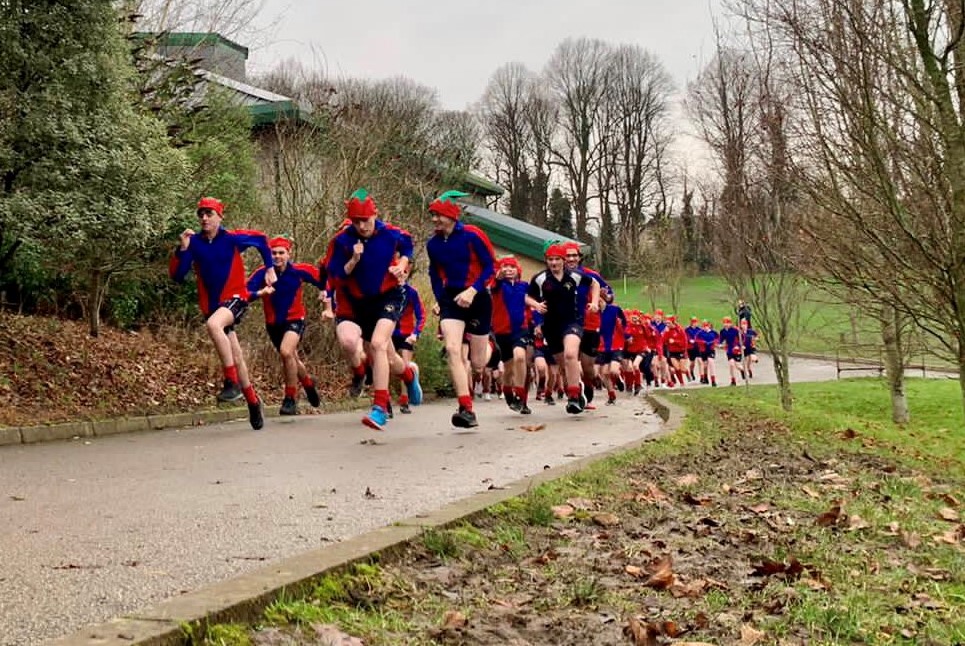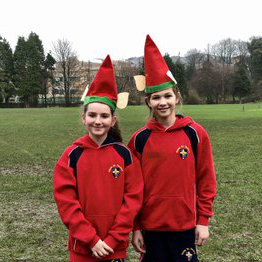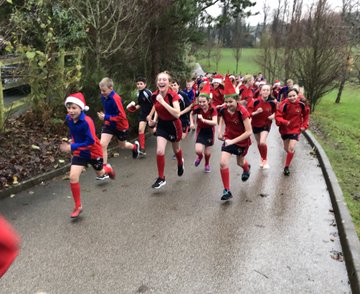 Years 7, 8 and 9 contributed towards the Lancashire Mind Mental Elf challenge, which  aims to increase awareness around mental health whilst covering the 2004 miles, running from Lancashire to Lapland.  Read about the initiative here: https://www.lancashiremind.org.uk/events/76-mental-elf-2020-lancashire-to-lapland
Year 10 and 11 continued the excellent work started last year by taking part in this year's seasonal challenge, the Reindeer Rush for St John's Hospice. https://www.sjhospice.org.uk/reindeerrush/
All sports challenges are centred on wellbeing and the aim is for everyone taking part to come away with an improved wellbeing through exercise, getting outside, connecting with others, learning something new, giving back and having lots of fun!
Within their PE lessons, pupils in Year 8-11 ran the one-mile route to raise money for their chosen year group charity. In addition to their PE kit, pupils were encouraged to bring something festive to run in –elf ears, santa hats, tinsel, or Christmas socks!
Please do not miss ripley_sport on instagram for a  comprehensive album of activities over the week.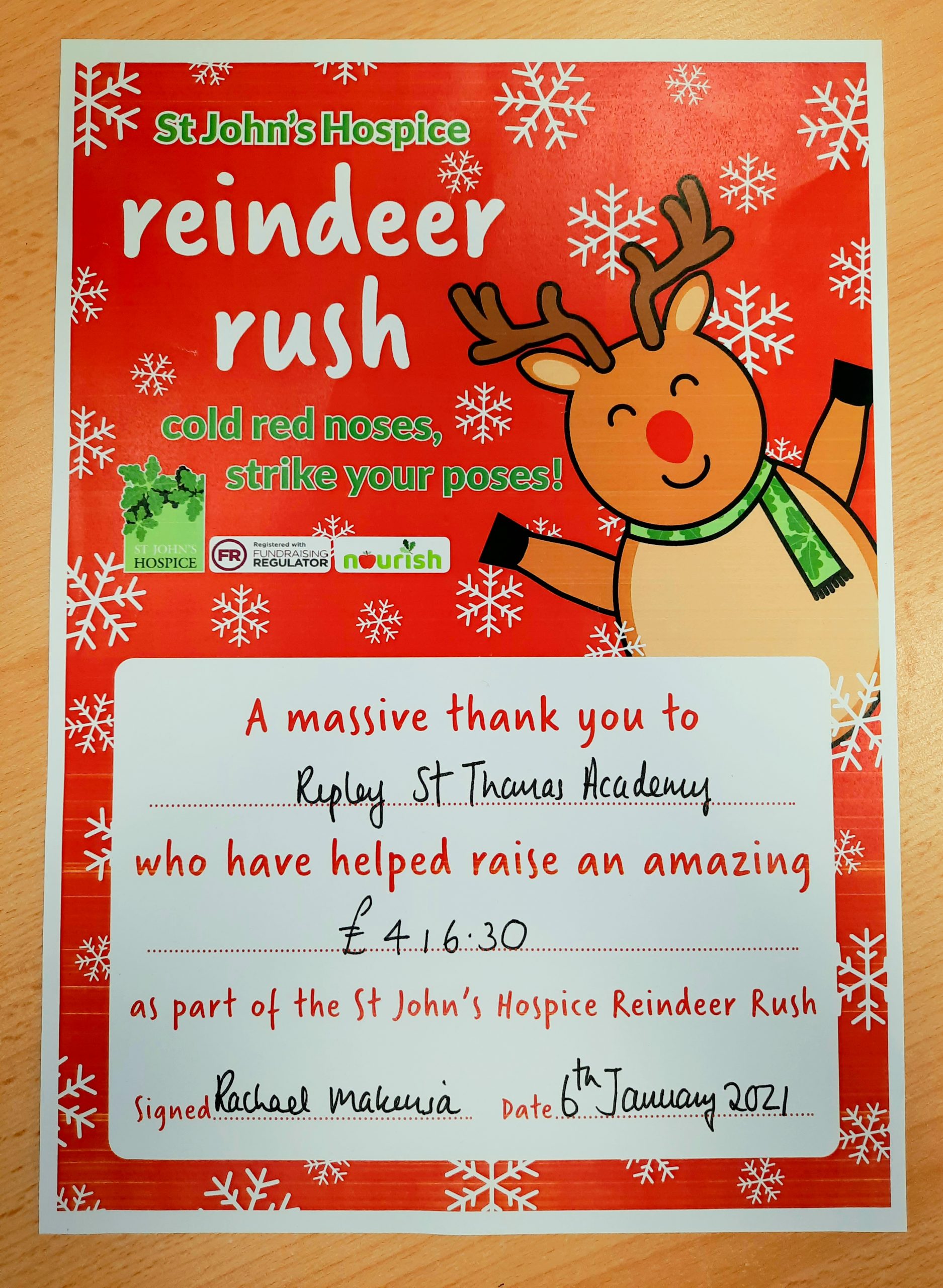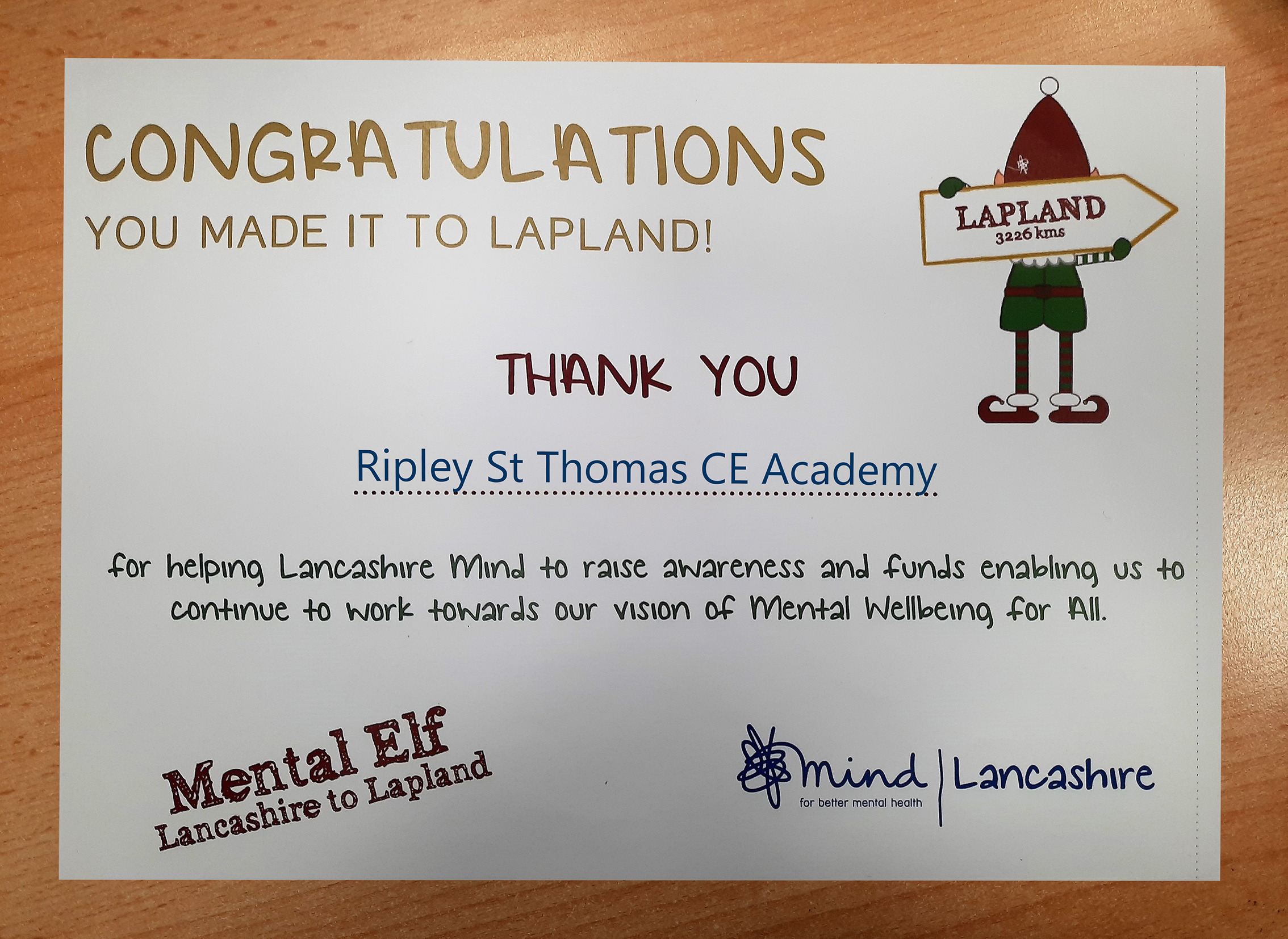 Mufti Day
Pupils have been asked to contribute £1 towards the charity run – which is collected on 'Mufti/Christmas Jumper Day' (last day of term) when all pupils/students and staff in school are allowed to wear their own clothes and be festive with it!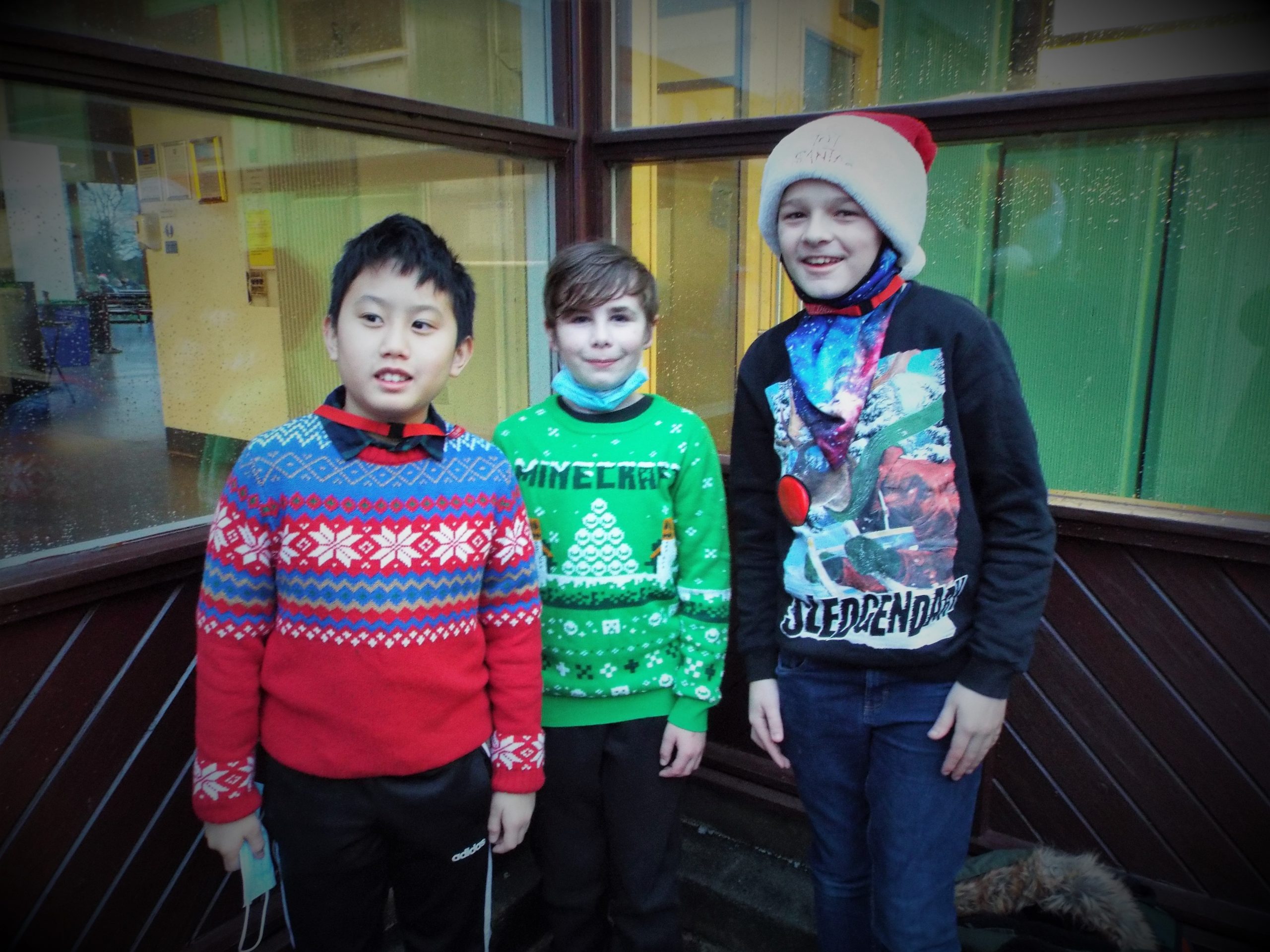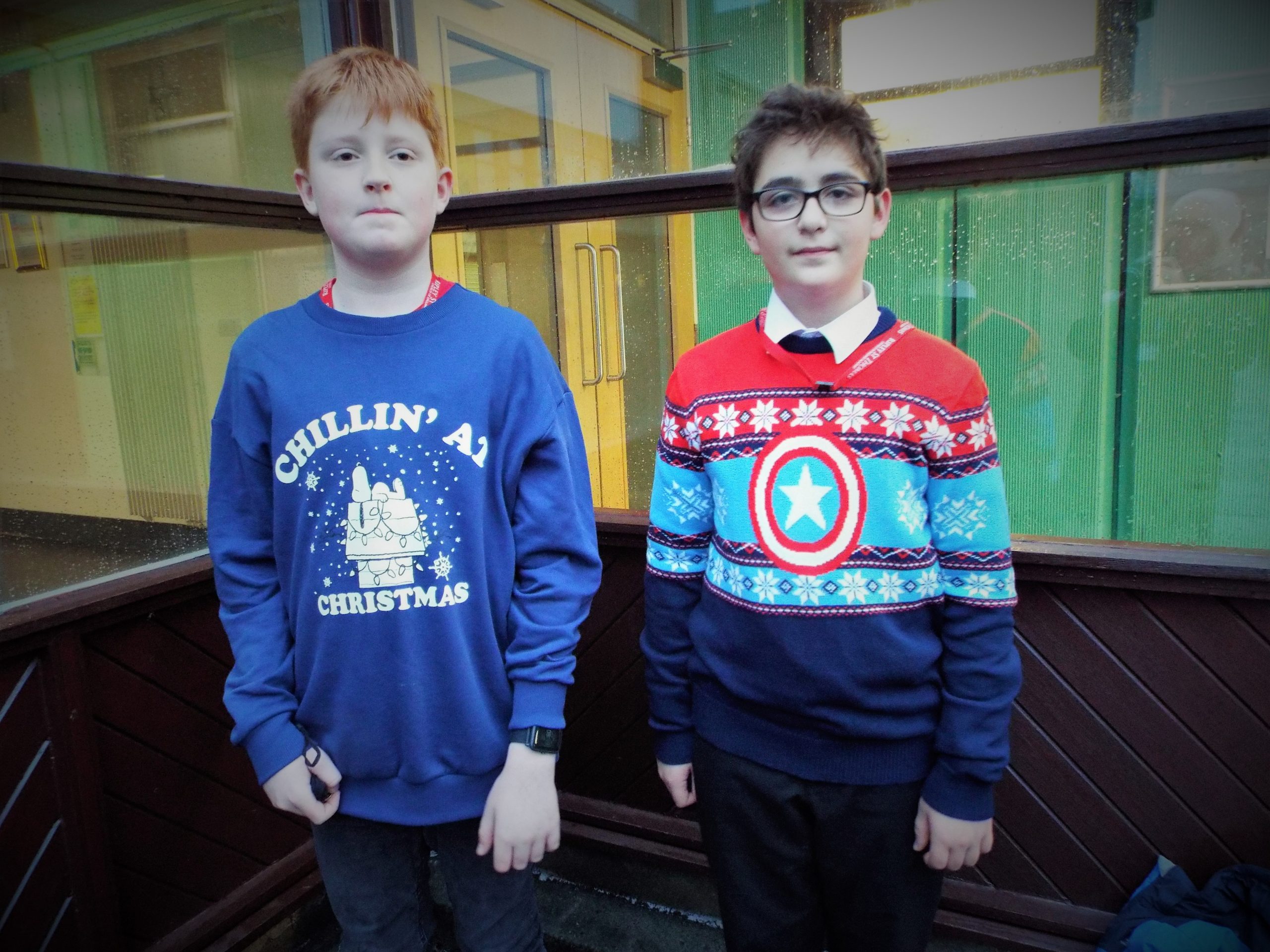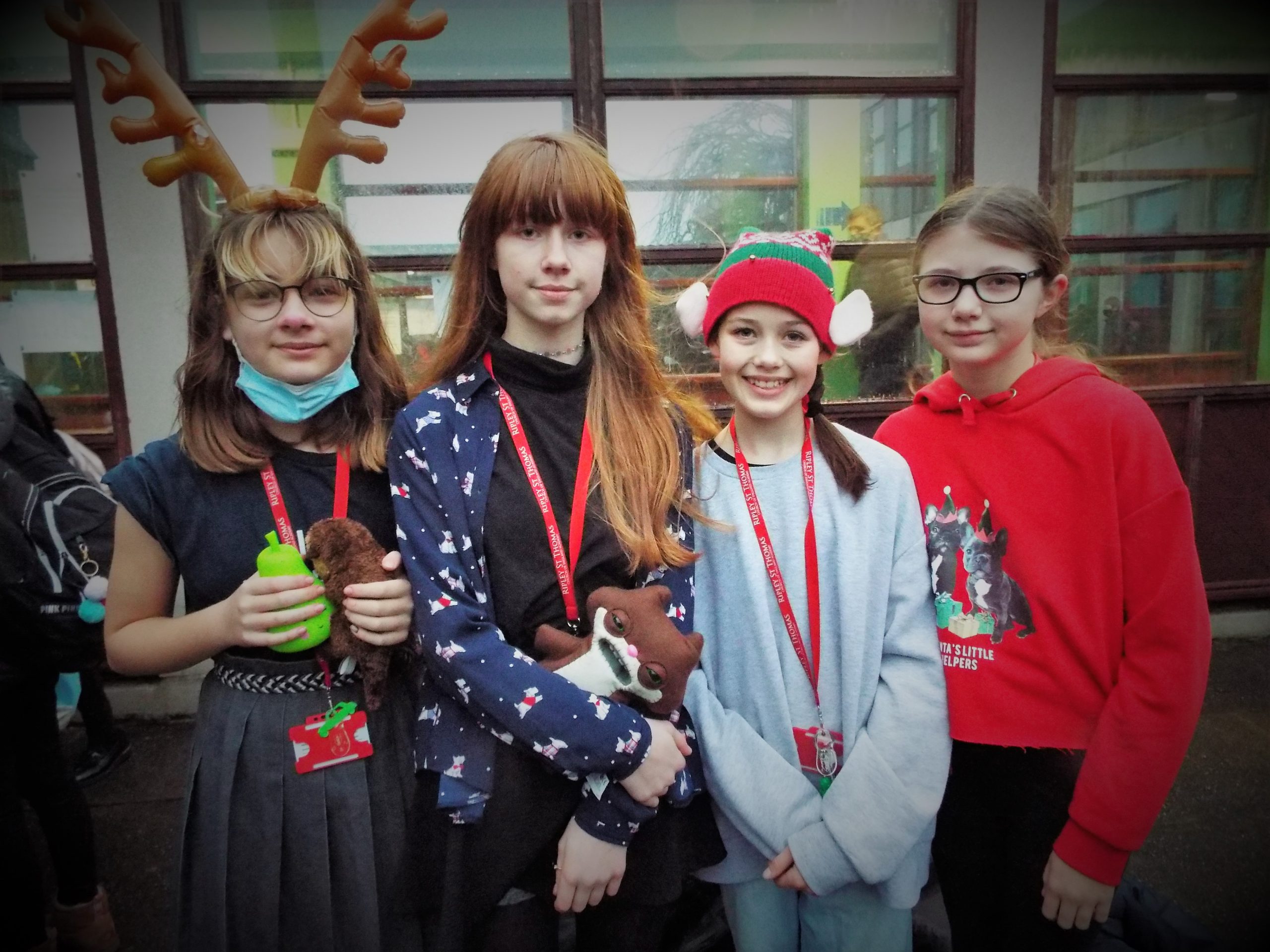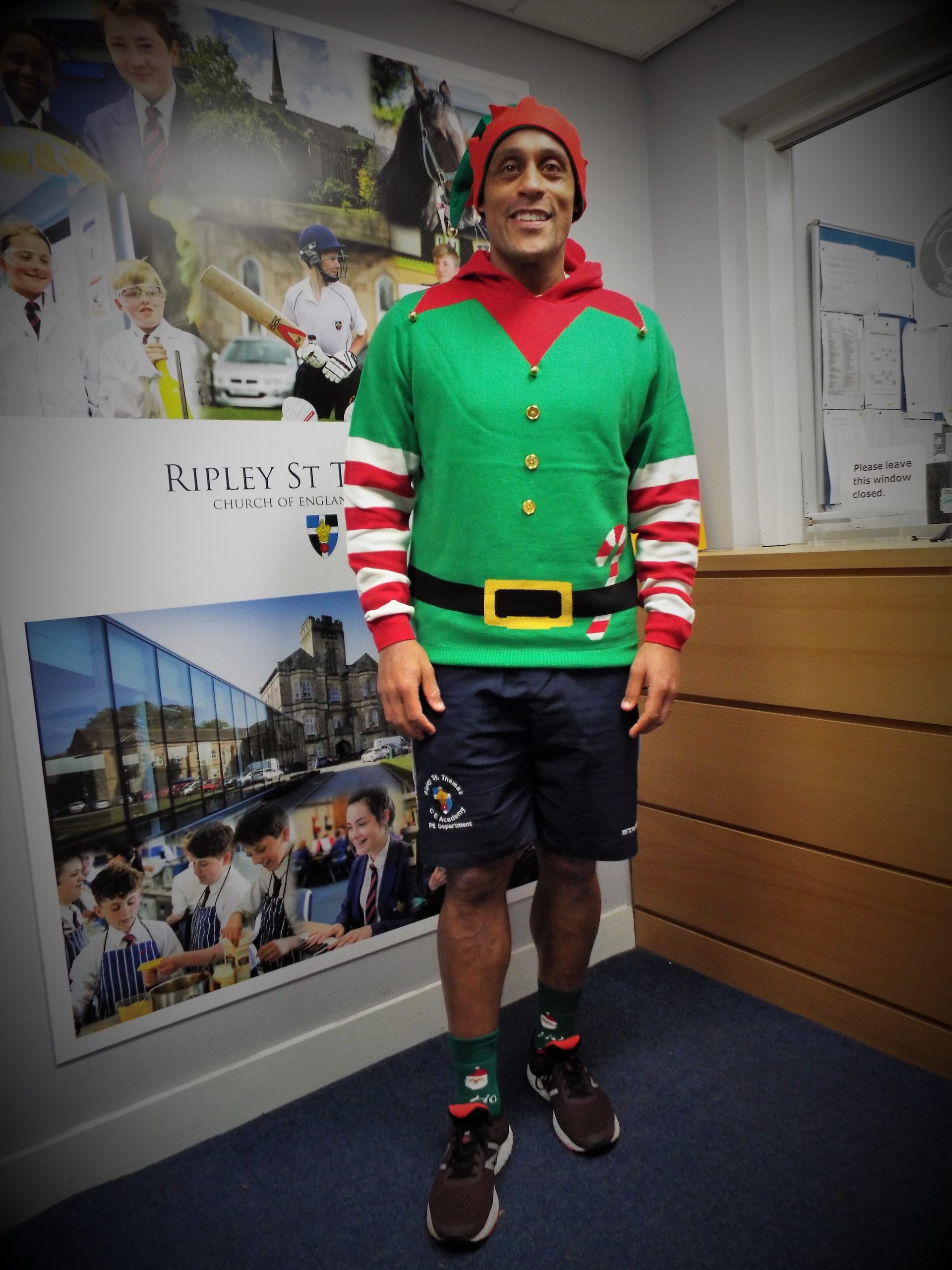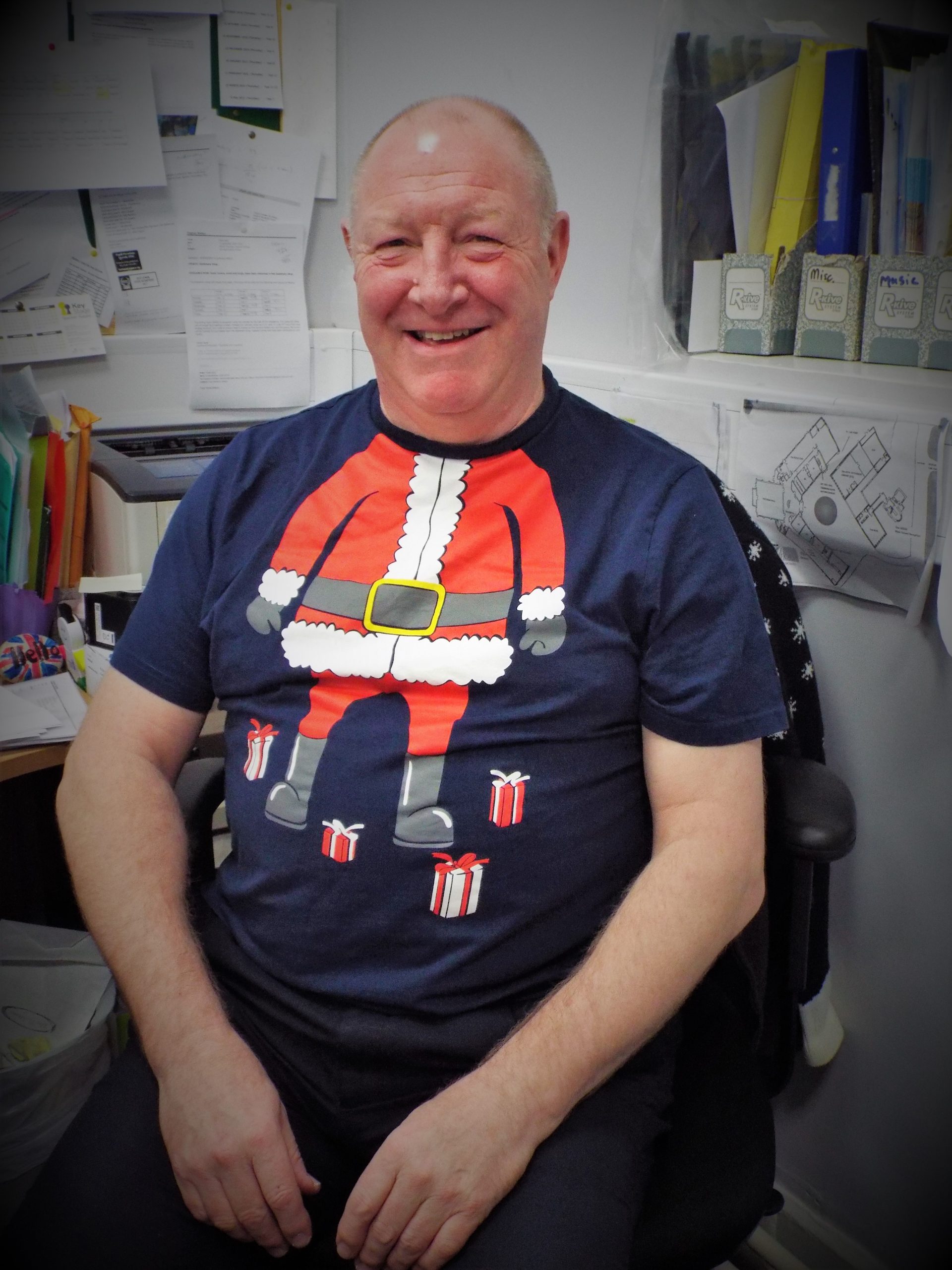 Year 7 have also been completing a reverse advent challenge for The Olive Branch in Lancaster https://www.the-olivebranch.org.uk/ along with their random acts of kindness within our school community.
The Reverse Advent Challenge involves all Year 7 pupils receiving individual dates in December when they would bring in a small food donation. In exchange a small chocolate treat would be theirs. Donations will be off to the food bank on the last day of term. We are thankful for the huge effort families have made at what is for many a very difficult time.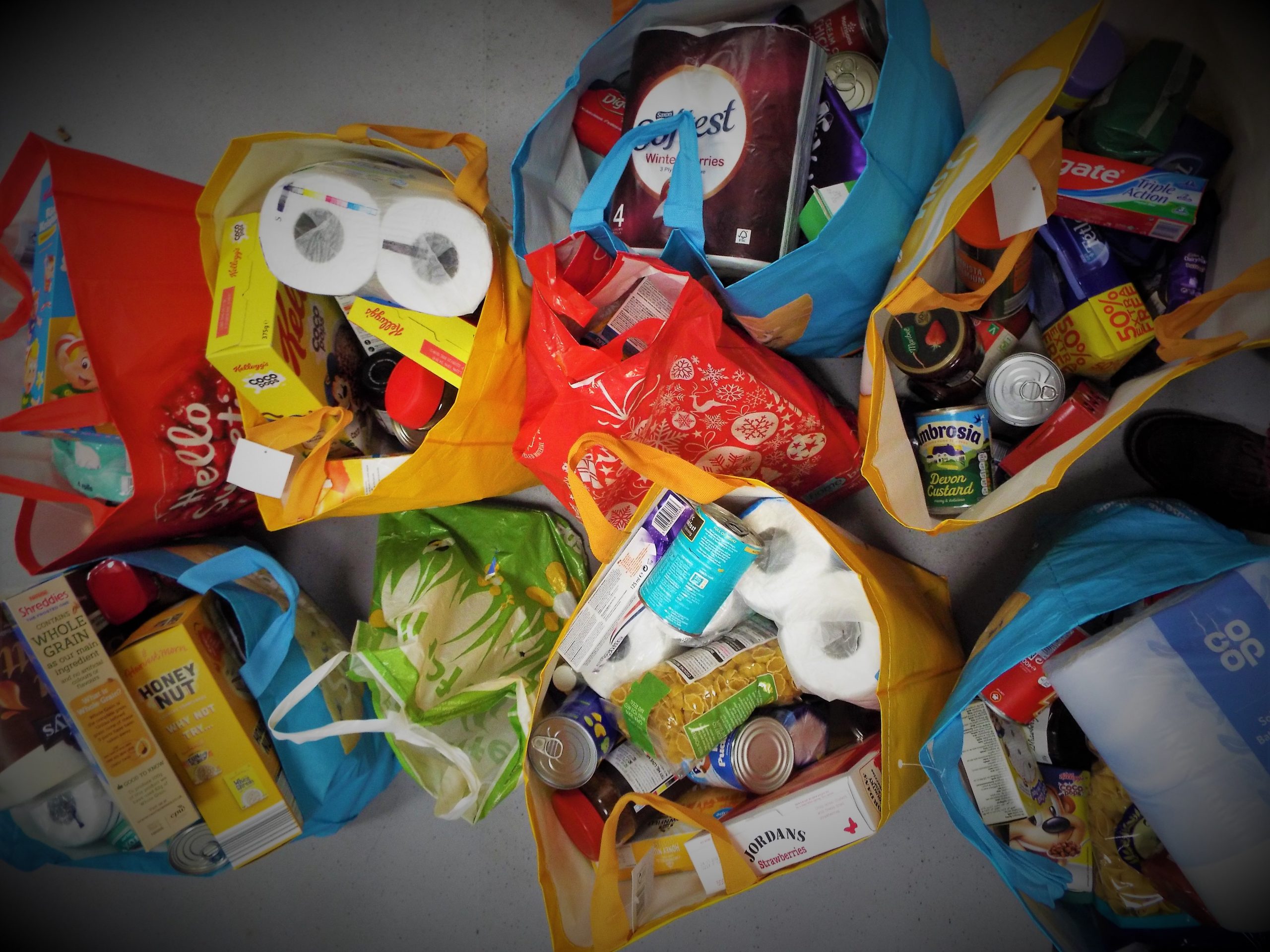 Staff have also been very proactive in the run up to Christmas, ensuring they do their part for charity with the Christmas Card Tree set up in the staffroom (courtesy of the Lodge Elves), enabling staff to leave a whole staff message on the tree and donate what they may have spent on colleagues Christmas cards to Lancaster District Homeless Action Charity https://www.ldhas.org.uk/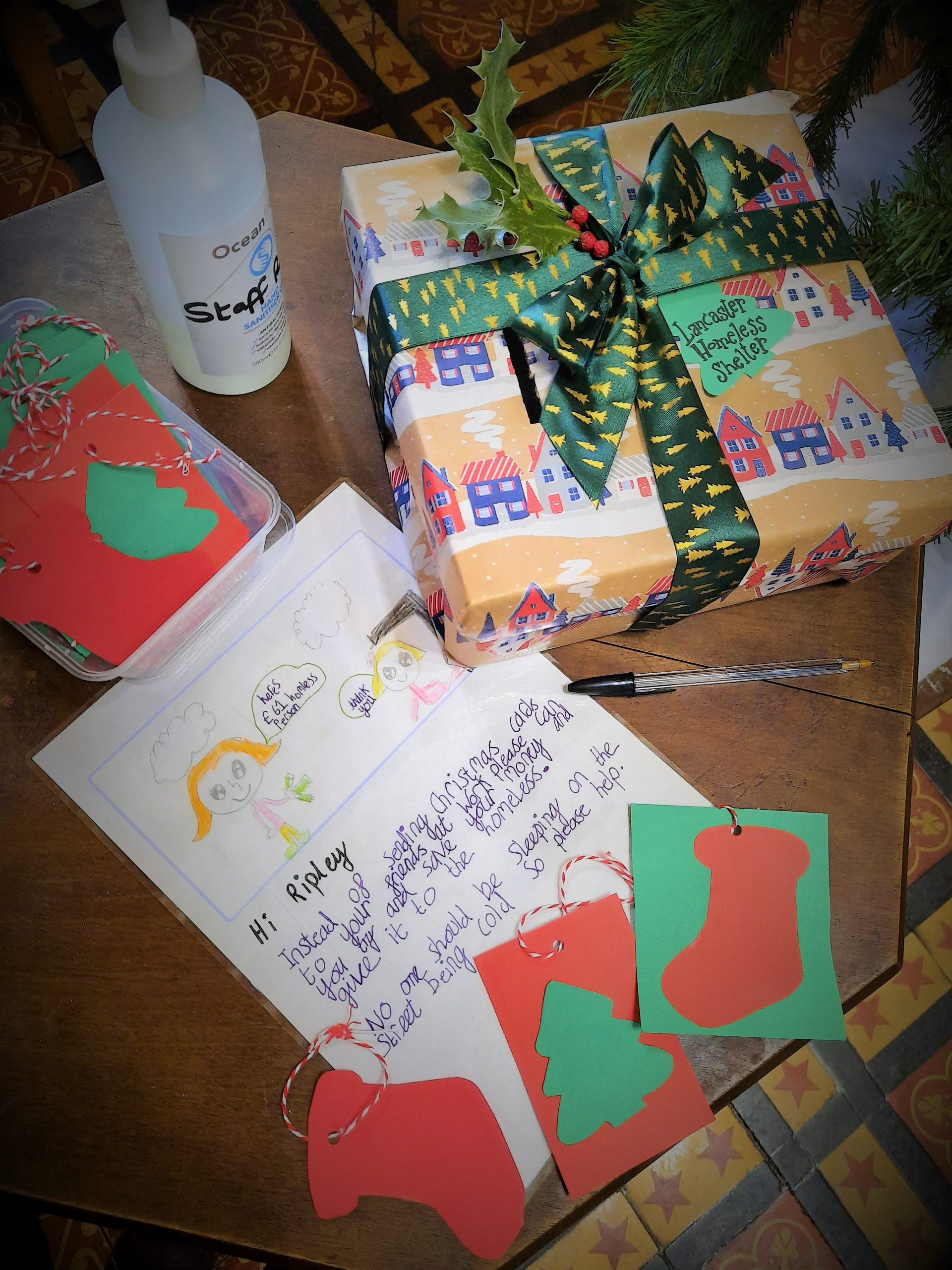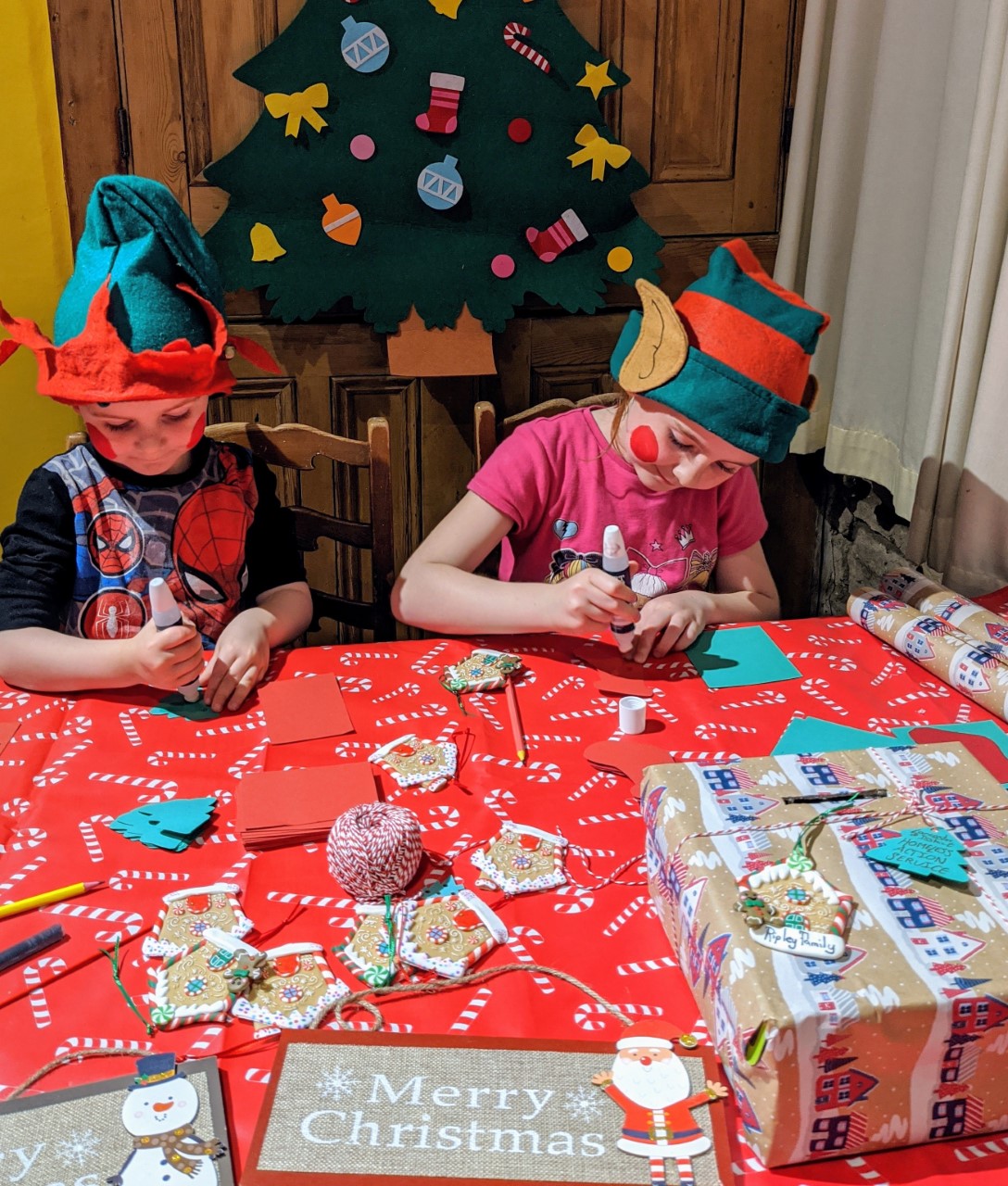 It doesn't end there – the staff Advent Tuck Shop collection also helped to add to our swelling charity funds which will be much appreciated at this time of year.
Additionally, there have been other activities in school focussing on kindness and fun in the festive season.
Letters to Quebec
Madame Stride and Madame Huddart's Year 9 French classes have been writing Christmas cards and letters in French to residents in a care home in Gatineau, Quebec, Canada.
MFL Christmas Card Competition
In MFL, Years 7 and 8 created some fantastic designs for their French and Spanish themed Christmas Card Competition – we have been amazed by their wit, level of language skill and artistry! The winners received a pack of their own design cards for friends and family. The French winner is Y7 Matilda B (7Maddox) and the Spanish winner is Daisy R in 7Potter. There have also been lots of MFL and Christmas goodies to share. We loved them ALL and they can all be viewed here –  https://ripleystthomas.com/winning-christmas-designs-in-languages/ – and on our School Instagram @ripleystt and facebook pages (Ripley St Thomas CE Academy).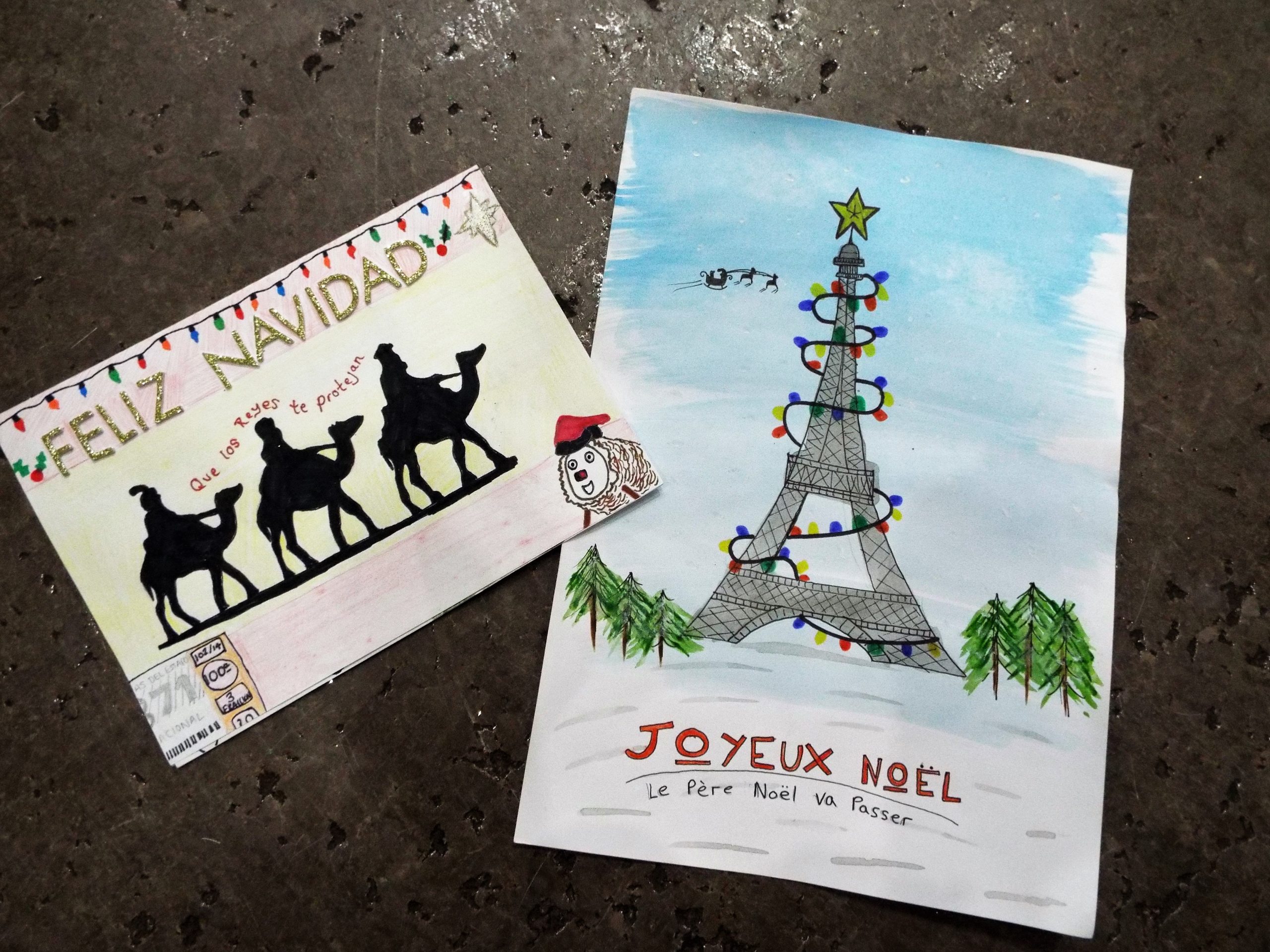 Ripley Food Round-up and Christmas Biscuit Bake Off
Fabulous Festive Food has been the order of the week in our Food Technology department!  Year 8 and 9 have produced some AMAZING Christmas treats, mince pies and festive foods whilst Year 7 focussed their artistry on decorated yule logs – all looking delicious.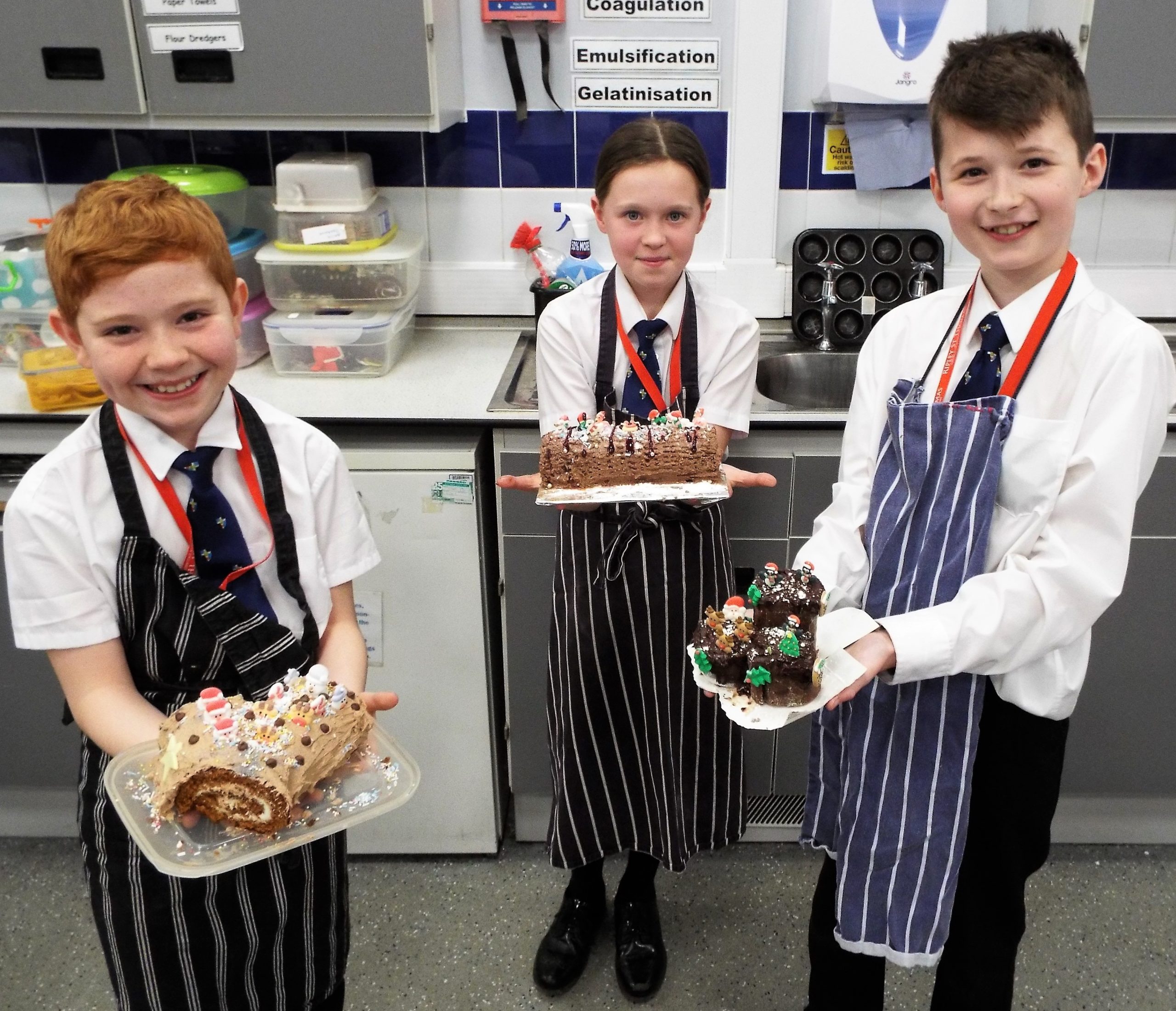 Ripley Food have totally loved seeing the Christmas Biscuit Bake off entries throughout school – judging from the photos we think there will be some very busy pupils in the kitchen on Christmas Day and some fabulous festive treats to eat.
The winners are:
Year 7 – Zara
Year 8 – Nancy M
Year 9 – Liam A
Staff – Mrs Potter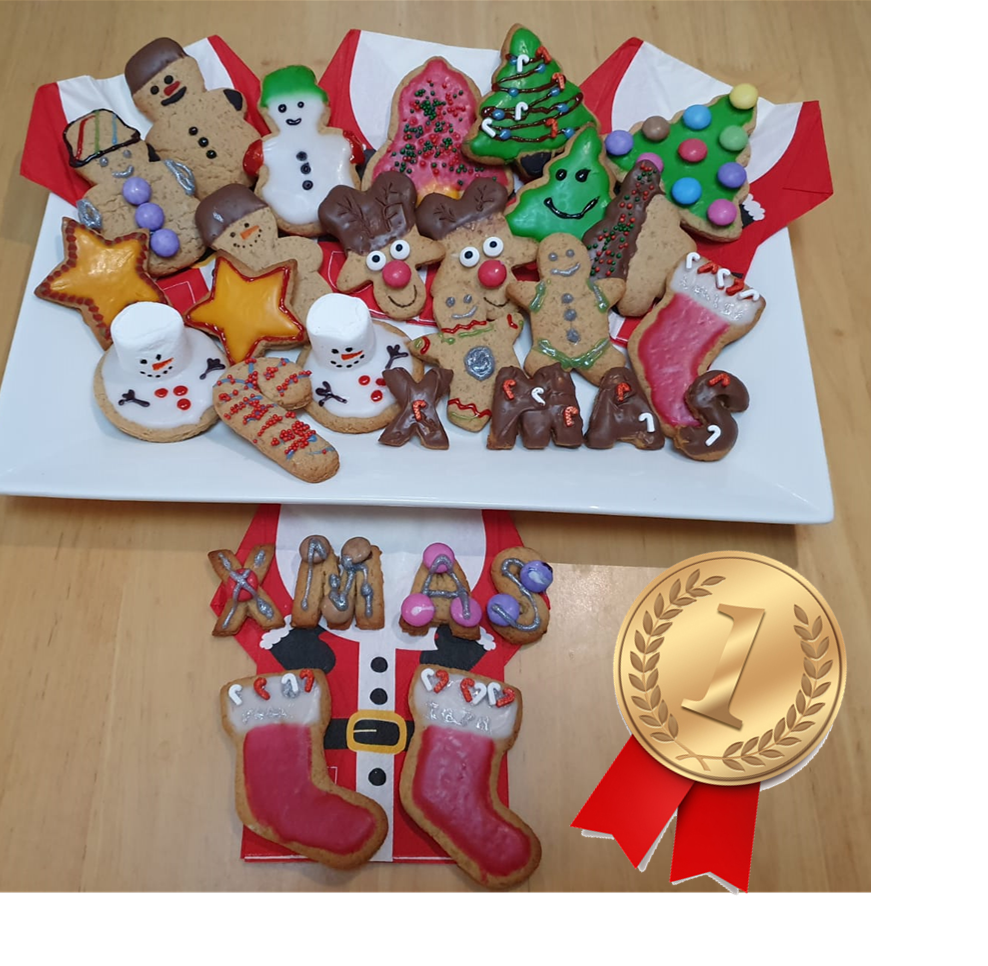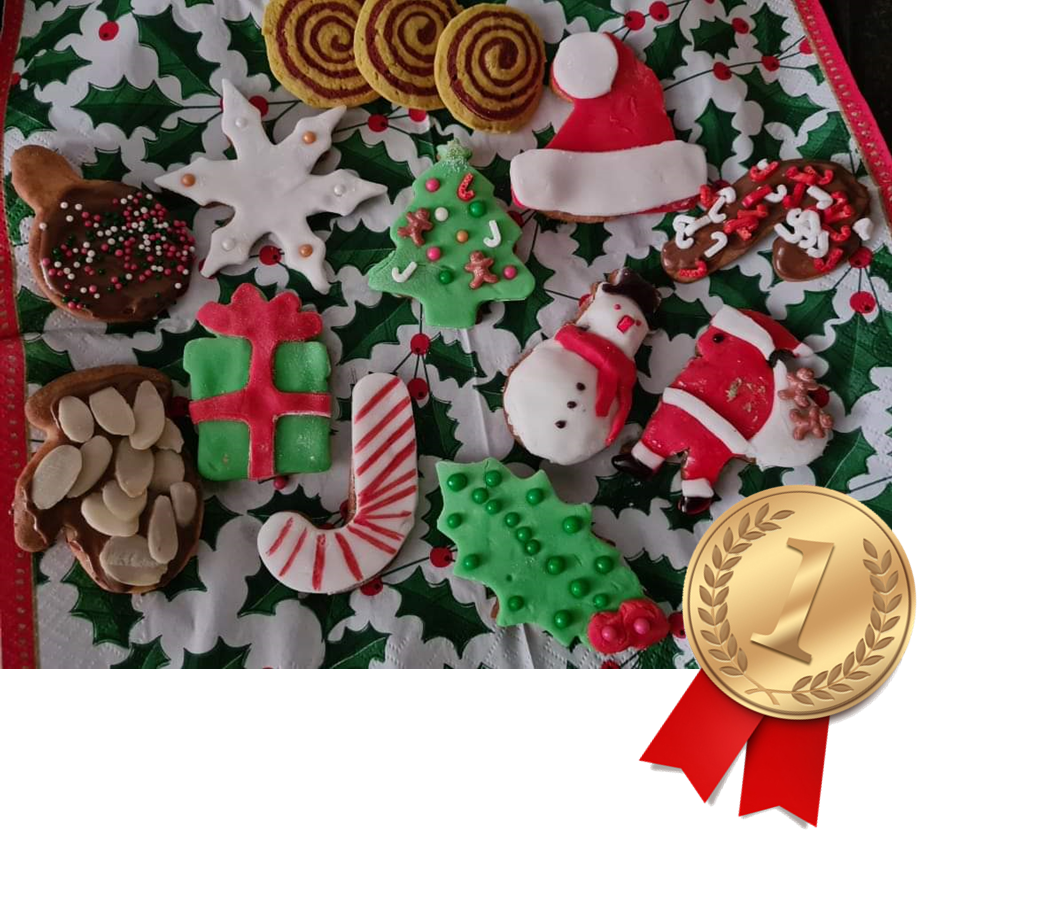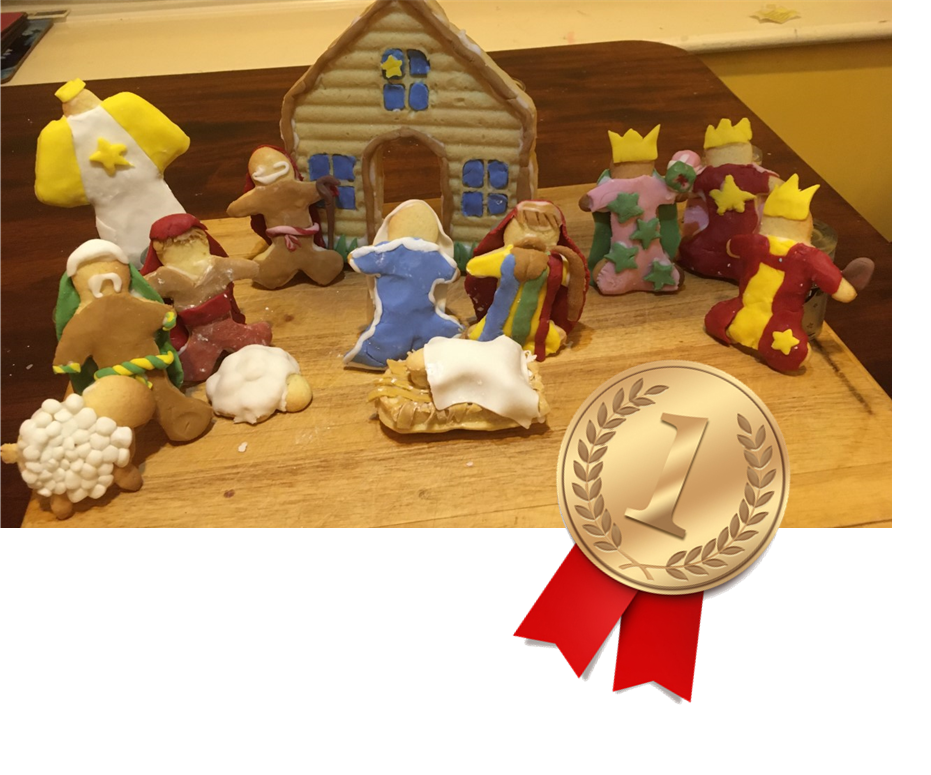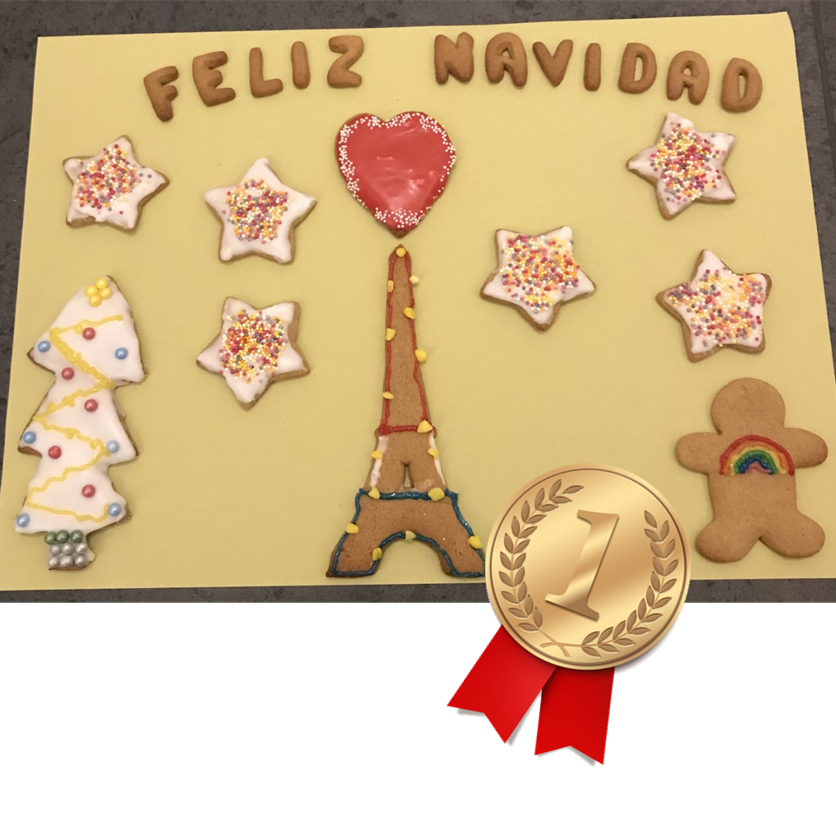 Finally, our staff and Year 7 have been taking part in Random Acts of Kindness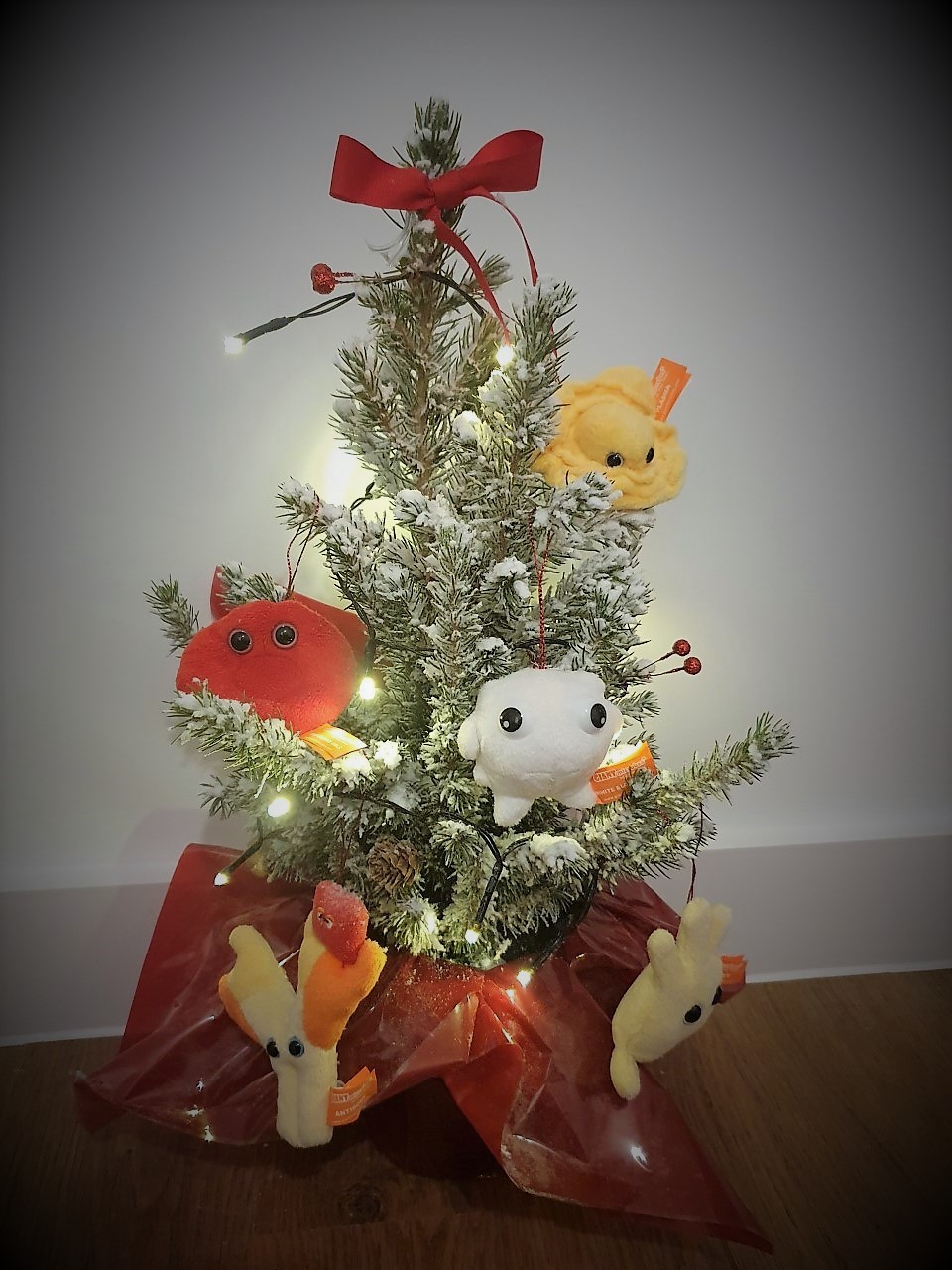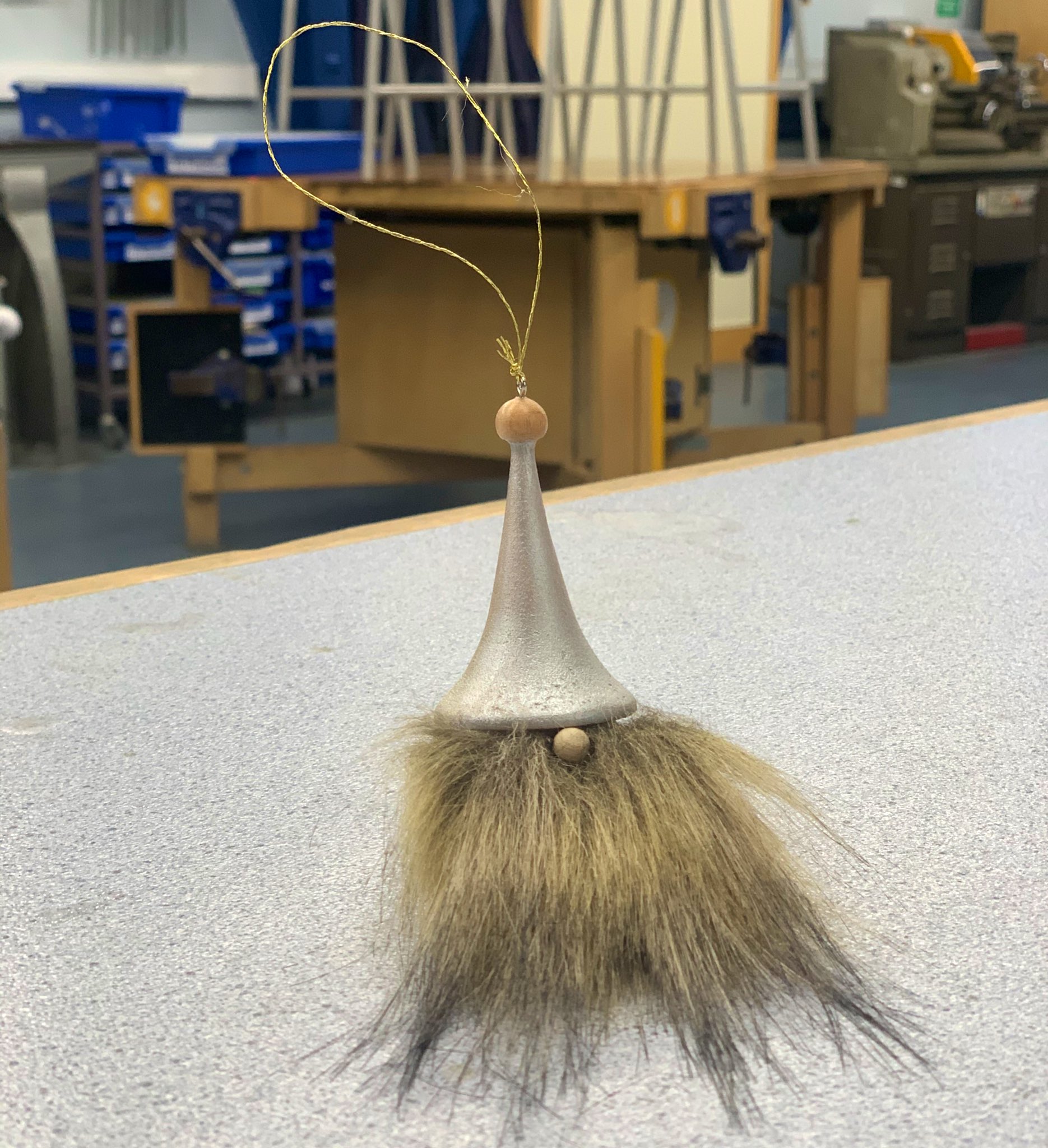 This involved being secretly assigned 2 members of staff (and open to all for Year 7) to perform a random act of kindness towards. These have ranged from making a cup of tea, having a chat, little gifts/gestures as and when to some even more random gifts (such as Mrs Thornton's eggciting 'I got you a Life-Changing chicken' card!).
Mrs Bell received this most wonderful hand-turned gift from a Year 13 Design Technology student – so thoughtful and skilful.
Miss Heerlyn was blown away by her gift of a special christmas tree – specially decorated with antibodies, plasma and blood cell 'baubles'!
In the words of Dr Allcock: "It is great to see that at Ripley St Thomas whilst this Christmas is rather different to previous years, kindness and caring for others continues to be central to the Ripley ethos and all members of its community – pupils and staff alike."
Mrs Casson (Vice Principal) sums up everyone's feelings:
"I am blown away by the generosity and kindness shown to me by my colleagues during this time of RAOK. At a time when I feel I need to dig deep to get to the end of term the gifts I have received have been a massive boost. Many thanks to everyone for entering into the spirit. I know many other colleagues have felt 'chuffed' with the RAOK they have received. Many thanks Michael (Chaplain) for doing the organisation in the background. With gratitude and appreciation."
We hope for a peaceful, restful and safe holiday and that you enjoy time with your loved ones — our thoughts especially go out to anyone in difficulty at this time of year.  We look forward to welcoming you all back to a positive, forward thinking 2021.