First days for Ripley ITT Trainee Teachers
We welcome our new primary and secondary ITT trainees for their induction days as they begin their teaching placement at Ripley.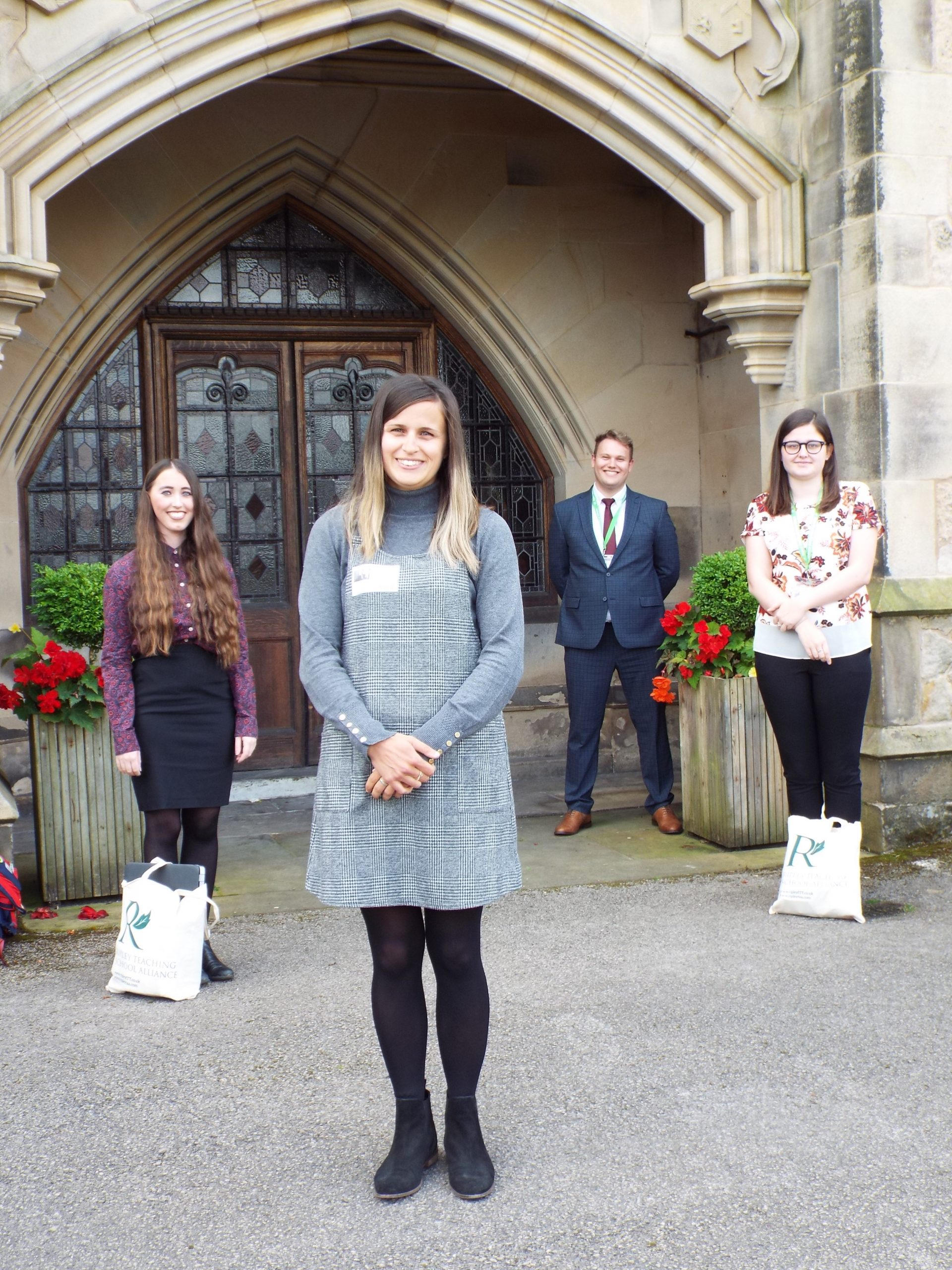 On 21 September we welcomed our new secondary ITT trainees for their induction day as they began their teaching placement at Ripley.
Three Ripley SCITT teachers, Mr Barnes (Music), Miss Baker (Maths) and Miss Spencer  (History) were joined by University of Cumbria trainee Miss Haynes (PE) on a bright sunny day.
When asked individually why they chose Ripley ITT for their teacher training, Miss Spencer very enthusiastically jumped in with:
"I chose Ripley for the good reputation it has, and the look of Hogwarts!"
Mr Barnes mentioned that whilst he attended another local school a family member had attended Ripley and spoke very highly of us.
As a Lancaster University graduate and also a previous STEM intern at Ripley, Miss Baker told us she loved the area so opting for Ripley to train as a teacher was an easy choice.
PE Trainee Miss Haynes, told us she was looking forward to a good mix of placements and lucky to have Ripley as her first one.
They will be in school Monday to Thursday until the end of term – this week tracking Key Stage 3 pupils in their subjects and getting to know their department colleagues and mentors.
Despite the new ways of working and no "live" briefing for introduction, we are sure they will have a rewarding time on placement with us at Ripley. If staff and pupils do recognise them, please say hello and give them a true Ripley welcome.
Primary trainees already off the starting blocks
Meanwhile our Primary trainees placed in a range of schools across the area have taken up the reins earlier and spent last Friday delivering presentations on how they would teach a sequence of lessons during our socially distanced training day.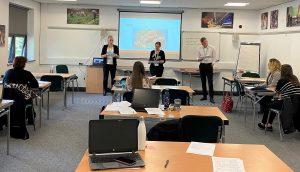 If you are interested in teacher training do not hesitate to check out the Ripley ITT website or our pages here for further details. https://ripleystthomas.com/about/tsa/itt/