European Day of Languages 2020!
As part of our European Day of Languages Celebrations on 28 September we handed out flag pin badges for all staff to wear representing any additional language(s) that they might speak - even just a little! We know that this year our celebrations are a little different to usual but we still created a buzz around school and raised awareness of the rich and varied world that we live in. It isn't just language teachers that can speak different languages!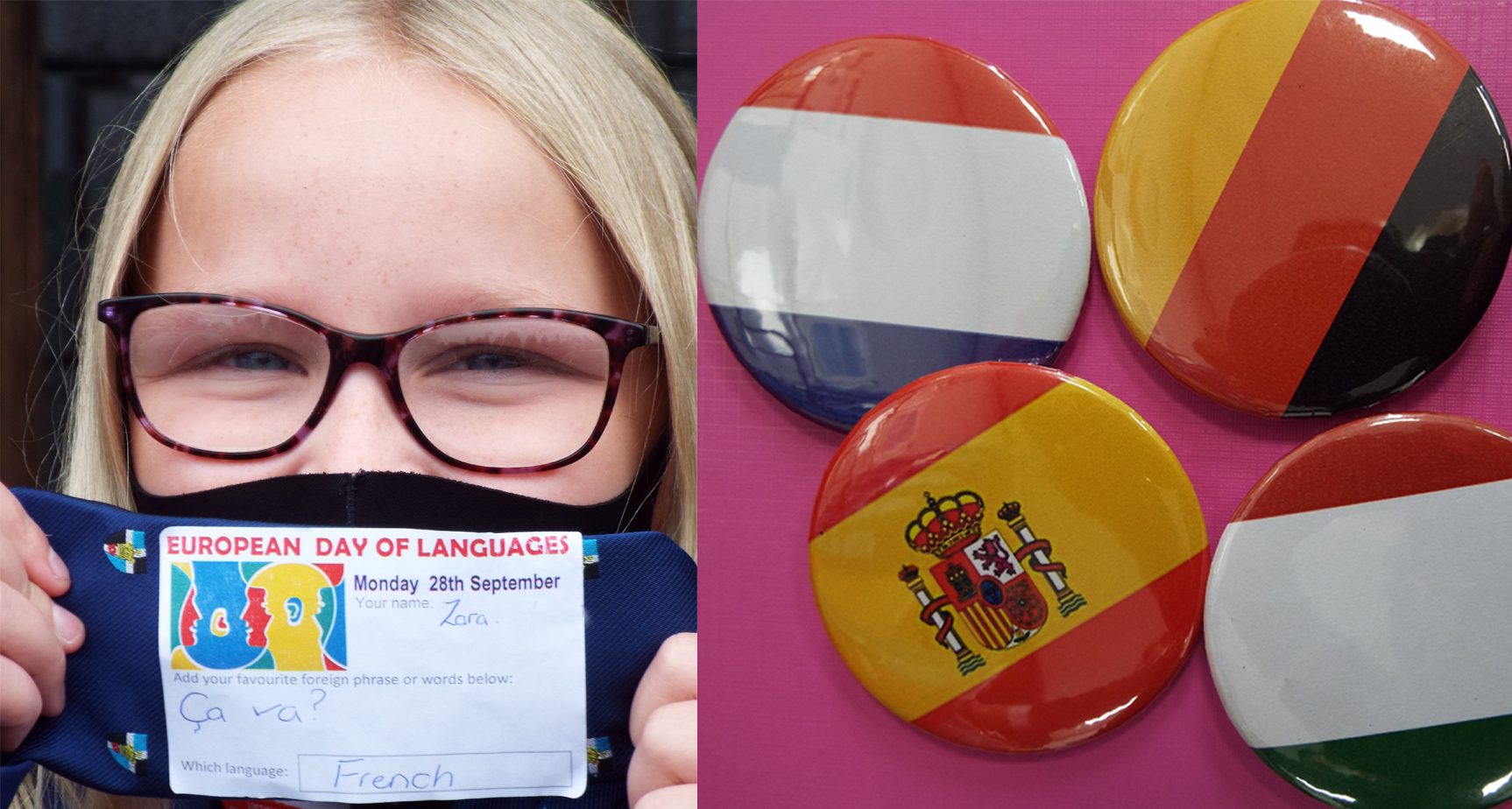 All forms in lower school were given a sticker to wear either on their blazers or ties on which they could write their favourite phrase or word in a language other than English.
Our new Year 7 groups set to with much enthusiasm.
There are spot prizes for the most interesting words/phrases for pupils and staff. Diolch yn fawr iawn to Mrs Buckland for all her help with the stickers!
A little language goes a long way –  have a go!